Page:
1
2
Environment
Author: Edited by Stephen L. Fisher and Barbara Ellen Smith
Pub Date: March 2012

What global activists can learn from Appalachia learn more...


Philosophy and Animal Rights
Author: Marc R. Fellenz
Pub Date: February 2007

A look at the limitations of the philosophy behind animal rights and why it matters learn more...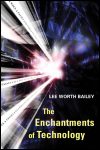 Author: Lee Worth Bailey
Pub Date: October 2005

A rollicking romp through our hidden assumptions about modern, technological existence learn more...


Confined Animals and the Transformation of the Rural Landscape
Author: Terence J. Centner
Pub Date: March 2004

Investigating modern animal production practices and challenging society to reduce agricultural pollution while helping sustain farmers and rural communities learn more...


Page:
1
2