Page:
1
2
3
4
Folklore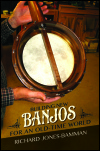 Author: Richard Jones-Bamman
Pub Date: October 2017

Artisans building musical instruments and community learn more...


Reinventing Southern Italian Folk Music and Dances
Author: Incoronata Inserra
Pub Date: October 2017

How tarantella beguiled the world, and what happened next learn more...


Tales and Tale-Spinners from Appalachia
Author: Loyal Jones
Pub Date: September 2017

A joyous blend of life story, learning, and lore learn more...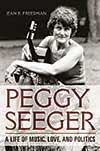 A Life of Music, Love, and Politics
Author: Jean R. Freedman
Pub Date: March 2017

The first full-length biography of the music legend learn more...


Activism and a Hunger Called Theater
Author: Dia Da Costa
Pub Date: January 2017

Rethinking the theoretical and policy optimism around the arts and creative economy learn more...


Indian Music, Media, and Social Mobility
Author: Stefan Fiol
Pub Date: October 2017

The clash of music and the modern world in an emerging Indian state learn more...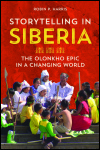 The Olonkho Epic in a Changing World
Author: Robin P. Harris
Pub Date: November 2017

How the Sakha revived a near-extinct art form learn more...


Author: Regina F. Bendix, Kilian Bizer, and Dorothy Noyes
Pub Date: April 2017

The essential guide for planning and cultivating interdisciplinary research learn more...


Field Recordings and the American Experience
Author: Stephen Wade
Pub Date: Cloth: 2012; Paper: 2015

Uncovering the hidden histories of iconic American folksongs learn more...


An African American Family Saga
Author: Jane C. Beck
Pub Date: July 2015

The oral history of an American family from Africa to the twentieth century learn more...


Page:
1
2
3
4