Page:
1
2
3
4
Folklore
Amazonian Storytelling and Shamanism among the Napo Runa
Author: Michael A. Uzendoski and Edith Felicia Calapucha-Tapuy
Pub Date: Cloth: 2012; Paper: February 2015

Beyond words, exploring Quichua aesthetic expression learn more...



Roots and Branches of Southern Appalachian Dance
Author: Phil Jamison
Pub Date: July 2015

From cakewalks to clogging, a new history of a vital American art form learn more...


How Corn Shaped the U.S. Heartland
Author: Cynthia Clampitt
Pub Date: March 2015

A vital crop's impact on human history, industry, and eating learn more...


The Cultural Politics of Late Socialism
Author: Ka-ming Wu
Pub Date: November 2015

An eye-opening study of an evolving culture and society within contemporary China learn more...


A Cultural History of the Accordion in America
Author: Marion Jacobson
Pub Date: Cloth: 2012; Paper: February 2015

Everything you wanted to know about piano accordions in America--but were afraid to ask learn more...


From Courtyard to Conservatory
Author: Tanya Merchant
Pub Date: August 2015

Music's role in constructing gendered national identity learn more...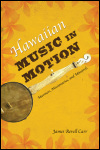 Mariners, Missionaries, and Minstrels
Author: James Revell Carr
Pub Date: December 2014

The performance, reception, and transmission of Hawaiian music in the nineteenth century learn more...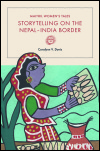 Storytelling on the Nepal-India Border
Author: Coralynn V. Davis
Pub Date: August 2014

Traces Maithil women's agency and meaning-making in their contemporary telling of traditional folktales learn more...


The Racial Politics of Music and Dance in North American Slavery
Author: Katrina Dyonne Thompson
Pub Date: February 2014

A stage-level view of black musical performance and early American conceptualizations of race learn more...



American and British Folk Music in the 1950s
Author: Ronald D. Cohen and Rachel Clare Donaldson
Pub Date: October 2014

Comparing the impact of the folk revival on each side of the Atlantic learn more...


Page:
1
2
3
4