Page:
1
2
3
4
Folklore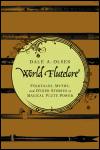 Folktales, Myths, and Other Stories of Magical Flute Power
Author: Dale A. Olsen
Pub Date: January 2014

A global exploration of the magic of the flute learn more...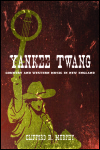 Country and Western Music in New England
Author: Clifford R. Murphy
Pub Date: October 2014

A groundbreaking treatment of a region overlooked in the recent surge of country music scholarship learn more...


Food, Friendship, and Inequality
Author: Alice P. Julier
Pub Date: June 2013

The social dynamics of shared meals learn more...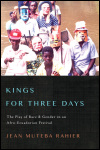 The Play of Race and Gender in an Afro-Ecuadorian Festival
Author: Jean Muteba Rahier
Pub Date: May 2013

A vibrant study of symbol and social significance in one of Ecuador's black populations learn more...


The Old African American Hoodoo System
Author: Katrina Hazzard-Donald
Pub Date: January 2013

A bold new reconsideration of Hoodoo belief and practice learn more...


Klezmer, Polka, Tango, Zydeco, and More!
Author: Edited by Helena Simonett
Pub Date: October 2012

The accordion in the new world learn more...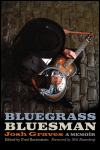 Author: Josh Graves
Pub Date: September 2012

The life and music of a bluegrass pioneer, in his own words learn more...


Author: John Miles Foley
Pub Date: August 2012

Beyond the page, a rich nexus of human thought learn more...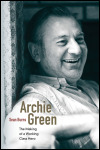 The Making of a Working-Class Hero
Author: Sean Burns
Pub Date: October 2011

Remembering a life devoted to preserving working-class traditions learn more...


The Brown County Jamboree and Bill Monroe's Bluegrass Festivals
Author: Thomas A. Adler
Pub Date: June 2011

A long look back at the home of legendary bluegrass festivals and jamborees learn more...


Page:
1
2
3
4