Food Studies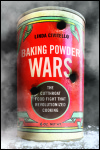 The Cutthroat Food Fight that Revolutionized Cooking
Author: Linda Civitello
Pub Date: June 2017

A microhistory of America's main ingredient learn more...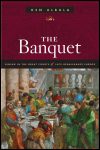 Dining in the Great Courts of Late Renaissance Europe
Author: Ken Albala
Pub Date: Cloth: 2007; Paper: September 2017

A history of cooking and fine dining in Western Europe from 1520 to 1660 learn more...



Author: Edited by Carol Mighton Haddix, Bruce Kraig, and Colleen Taylor Sen
Pub Date: September 2017

All things food--except ketchup--in the City of the Big Appetites learn more...


The World of Taste in Early Modern Europe
Author: Viktoria von Hoffmann
Pub Date: January 2017

Mystery, metaphor, and the creation of a new sensual realm learn more...


A Cultural History of Food in Singapore
Author: Nicole Tarulevicz
Pub Date: December 2013

Discovering Singaporean identity through cooking and cuisine learn more...


Food, Friendship, and Inequality
Author: Alice P. Julier
Pub Date: June 2013

The social dynamics of shared meals learn more...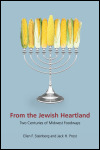 Two Centuries of Midwest Foodways
Author: Ellen F. Steinberg and Jack H. Prost
Pub Date: Cloth: 2011; Paper: February 2013

Uncovering the vibrant culinary culture of Jewish cooking in the Midwest learn more...


Author: Janine MacLachlan
Pub Date: May 2012

A visual feast of the Midwest's homegrown bounty learn more...



Author: Joe McFarland and Gregory M. Mueller
Pub Date: April 2009

The comprehensive guide to wild mushrooms in the heartland--perfect for the coffee table, glove box, and kitchen learn more...