Page:
1
2
3
Food Studies
Author: Michael Agnew
Pub Date: MAY 2014

A region-wide guide to the dynamic Midwestern craft beer scene learn more...


A Cultural History of Food in Singapore
Author: Nicole Tarulevicz
Pub Date: December 2013

Discovering Singaporean identity through cooking and cuisine learn more...


Food, Friendship, and Inequality
Author: Alice P. Julier
Pub Date: June 2013

The social dynamics of shared meals learn more...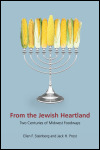 Two Centuries of Midwest Foodways
Author: Ellen F. Steinberg and Jack H. Prost
Pub Date: Cloth: 2011; Paper: February 2013

Uncovering the vibrant culinary culture of Jewish cooking in the Midwest learn more...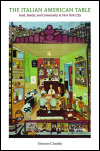 Food, Family, and Community in New York City
Author: Simone Cinotto
Pub Date: December 2013

The invention of Italian food culture in America learn more...


Author: Janine MacLachlan
Pub Date: May 2012

A visual feast of the Midwest's homegrown bounty learn more...



Sweet Treats from the Beehive across the Centuries and around the World
Author: Edited by May Berenbaum
Pub Date: November 2010

Why a honey recipe book? Because nothing could be sweeter! learn more...



Author: Joe McFarland and Gregory M. Mueller
Pub Date: April 2009

The comprehensive guide to wild mushrooms in the heartland--perfect for the coffee table, glove box, and kitchen learn more...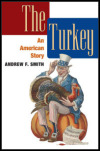 Author: Andrew F. Smith
Pub Date: October 2009

"Talking turkey" about the bird you thought you knew learn more...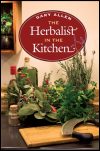 Author: Gary Allen
Pub Date: June 2007

The ultimate book for anyone cooking with herbs learn more...


Page:
1
2
3