Page:
1
2
German
The Temperance Battle in Minnesota
Author: Sabine N. Meyer
Pub Date: Cloth: 2015; Paper: February 2018

Identity formation and the power of place in the shaping of history learn more...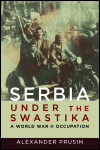 A World War II Occupation
Author: Alexander Prusin
Pub Date: July 2017

Acquiescence, collaboration, and resistance in WWII Serbia learn more...


Karl Ulrichs and the Origins of Sexual Science
Author: Ralph M. Leck
Pub Date: April 2016

Modernists versus traditionalists in the battle to define a new way of thinking learn more...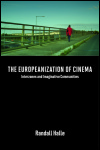 Interzones and Imaginative Communities
Author: Randall Halle
Pub Date: June 2014

An original and exciting examination of boundary-crossing spaces in European cinema learn more...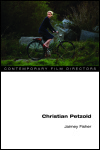 Author: Jaimey Fisher
Pub Date: December 2013

Analyzing the German filmmaker's unique negotiation of art and popular genre cinema learn more...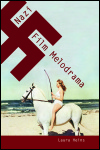 Author: Laura Heins
Pub Date: October 2013

A new perspective on popular cinema during the Third Reich learn more...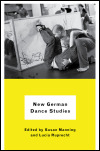 Author: Edited by Susan Manning and Lucia Ruprecht
Pub Date: June 2012

A trans-Atlantic inquiry into German dance studies learn more...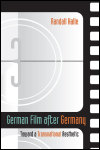 Toward a Transnational Aesthetic
Author: Randall Halle
Pub Date: July 2008

An analysis of the transformation from a national to transnational film industry in Europe learn more...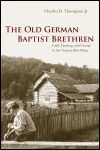 Faith, Farming, and Change in the Virginia Blue Ridge
Author: Charles D. Thompson Jr.
Pub Date: June 2006

A traditional community's struggle to define itself in the face of agricultural change learn more...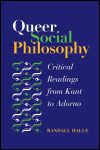 Critical Readings from Kant to Adorno
Author: Randall Halle
Pub Date: July 2004

An examination of how social philosophy in the writings of Kant, Hegel, Marx, Nietzsche define the parameters of desire from the perspective of queer theory. learn more...


Page:
1
2