Girlhood Studies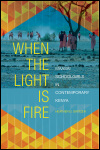 Maasai Schoolgirls in Contemporary Kenya
Author: Heather D. Switzer
Pub Date: October 2018

Teasing out the entanglement of vulnerability and empowerment in girls' lives learn more...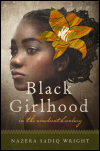 Author: Nazera Sadiq Wright
Pub Date: October 2016

How unlikely literary characters paved the way for black citizenship and progress learn more...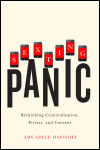 Rethinking Criminalization, Privacy, and Consent
Author: Amy Adele Hasinoff
Pub Date: April 2015

Finding reasonable solutions to the fear and frenzy surrounding digital social interactions learn more...


The Creative Potential of Black Girlhood
Author: Ruth Nicole Brown
Pub Date: January 2014

A creative space for the performance of radically new interpretations of Black girls' lived experiences learn more...


Girls and Sex Education before the 1960s
Author: Susan K. Freeman
Pub Date: July 2008

An informed perspective on sex education in the 1940s and 1950s learn more...