Page:
1
2
3
4
5
6
7
8
9
10
History, Am.: 19th C.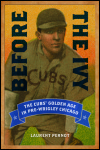 The Cubs' Golden Age in Pre-Wrigley Chicago
Author: Laurent Pernot
Pub Date: February 2015

The indomitable Cubs of baseball's early years learn more...


Author: Jason Emerson
Pub Date: Cloth: 2012; Paper: August 2015

A comprehensive look at Mary Lincoln's mental state learn more...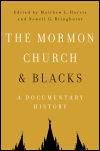 Author: Edited by Matthew L. Harris and Newell G. Bringhurst
Pub Date: December 2015

Assembling the record of a Mormon controversy learn more...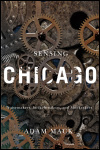 Noisemakers, Strikebreakers, and Muckrakers
Author: Adam Mack
Pub Date: June 2015

Urban history from amidst the oleaginous perfume, greasy exudations, and black froth of a growing metropolis learn more...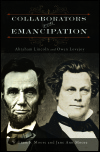 Abraham Lincoln and Owen Lovejoy
Author: William F. Moore and Jane Ann Moore
Pub Date: March 2014

A look at how the fruitful relationship between Lincoln and an abolitionist minister helped end slavery learn more...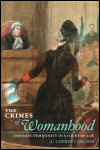 Defining Femininity in a Court of Law
Author: A. Cheree Carlson
Pub Date: Cloth: 2009; Paper: January 2014

A lively analysis of the scandalous cases of women on trial in turn-of-the-century America learn more...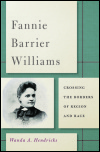 Crossing the Borders of Region and Race
Author: Wanda A. Hendricks
Pub Date: January 2014

The biography of a key activist of the Progressive Era learn more...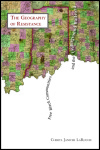 The Geography of Resistance
Author: Cheryl Janifer LaRoche
Pub Date: January 2014

Uncovering the landscape of the Underground Railroad learn more...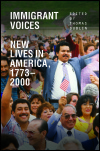 New Lives in America, 1773-2000
Author: Edited by Thomas Dublin
Pub Date: April 2014

A new edition of the classic collection of writings by immigrants to the U.S. learn more...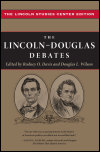 The Lincoln Studies Center Edition
Author: Edited by Rodney O. Davis and Douglas L. Wilson
Pub Date: Cloth: 2008; Paper: August 2014

The most complete record ever assembled of the landmark Lincoln-Douglas debates, published on their 150th anniversary learn more...


Page:
1
2
3
4
5
6
7
8
9
10