Page:
1
2
3
4
5
6
7
8
9
10
History, Am.: 19th C.
Author: Brian Dirck
Pub Date: January 2009

What the law did to and for Abraham Lincoln, and its important impact on his future presidency learn more...


The Long View of Race in America
Author: William McKee Evans
Pub Date: April 2009

A timely reframing of race in America learn more...


Wealth-Seeking Versus Christian Values in Pre-Civil War America
Author: Lorman A. Ratner, Paula T. Kaufman, and Dwight L. Teeter Jr.
Pub Date: August 2009

Examining the intense conflict between financial success and moral righteousness in nineteenth-century America learn more...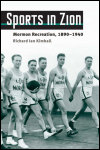 Mormon Recreation, 1890-1940
Author: Richard Ian Kimball
Pub Date: January 2009

A unique look at the Latter-day Saints' recreational efforts intended to "Mormonize" a rising generation of young men and women learn more...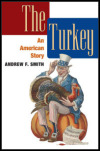 Author: Andrew F. Smith
Pub Date: October 2009

"Talking turkey" about the bird you thought you knew learn more...


Author: Vanessa D. Dickerson
Pub Date: March 2008

Understanding connections between black Americans and white Victorian Britons learn more...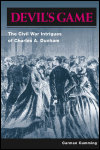 The Civil War Intrigues of Charles A. Dunham
Author: Carman Cumming
Pub Date: 2008

The first book-length study of one of the Civil War's most outlandish and mysterious characters learn more...



A Documentary History of the American Years, Volume 1: Made for America, 1890-1901
Author: Emma Goldman
Pub Date: August 2008

A unique history of one of American radicalism's most fiercely outspoken figures learn more...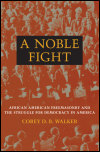 African American Freemasonry and the Struggle for Democracy in America
Author: Corey D. B. Walker
Pub Date: November 2008

A critical investigation into the associational culture of African American freemasonry learn more...


Mormons, Miners, and Southern Paiutes
Author: W. Paul Reeve
Pub Date: April 2007

Exploring the cultural interactions on the southern rim of the Great Basin in the last half of the nineteenth century learn more...


Page:
1
2
3
4
5
6
7
8
9
10