Previous
7
8
9
10
11
12
13
14
15
16
History, Am.: 20th C.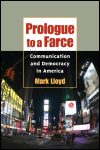 Communication and Democracy in America
Author: Mark Lloyd
Pub Date: February 2006

The cure for an American media where market interests have usurped democratic participation learn more...


Author: Thomas Piontek
Pub Date: January 2006

How gay and lesbian studies and politics must change to thrive in the twenty-first century learn more...


The Progressive Movement, the Class Problem, and the Origins of Modern Liberalism
Author: Shelton Stromquist
Pub Date: January 2006

On the Progressive myth of a classless society learn more...



A Cultural History of Thirties Photography
Author: John Raeburn
Pub Date: April 2006

A comprehensive cultural and artistic history of photography in its most dynamic decade learn more...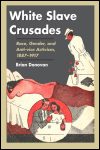 Race, Gender, and Anti-vice Activism, 1887-1917
Author: Brian Donovan
Pub Date: December 2006

Forced prostitution, moralism, and the narratives of prejudice learn more...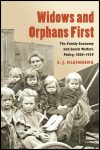 The Family Economy and Social Welfare Policy, 1880-1939
Author: S. J. Kleinberg
Pub Date: December 2006

The impact of surprisingly varied local attitudes towards widows and their children learn more...


Office and Sales Workers in Philadelphia, 1870-1920
Author: Jerome P. Bjelopera
Pub Date: May 2005

A new class of workers in the city learn more...


The Press and Law in the Corporate Rationalization of the Public Sphere
Author: David S. Allen
Pub Date: June 2005

How the subversive infiltration of corporate values damages public discourse in the United States learn more...


Culture, Community, and Health Politics, 1880-1950
Author: Susan L. Smith
Pub Date: October 2005

The separate but unequal politics of health affecting American minority women learn more...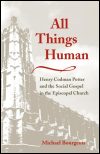 Henry Codman Potter and the Social Gospel in the Episcopal Church
Author: Michael Bourgeois
Pub Date: January 2004

First in depth study of the 6th Episcopal Bishop of New York and prominent voice in the Social Gospel movement learn more...


Previous
7
8
9
10
11
12
13
14
15
16