Page:
1
2
3
4
5
6
7
8
Labor Studies
Faith and the Fight for Labor, Gender, and Racial Equality
Author: Marcia Walker-McWilliams
Pub Date: October 2016

An extraordinary woman's struggle for the idea of equality as a universal, God-given right learn more...


Black Women in New York City's Underground Economy
Author: LaShawn Harris
Pub Date: April 2016

How the underground economy helped African American women rise above learn more...


The Birth of American Anticommunism
Author: Nick Fischer
Pub Date: May 2016

How conservatives conjured the Communist Menace between the wars learn more...


The Dumville Family Letters
Author: Edited by Anne M. Heinz and John P. Heinz
Pub Date: March 2016

The intimate and the epic in the lives of four prairie women learn more...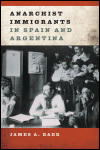 Author: James A. Baer
Pub Date: April 2015

The transatlantic bonds between two entwined anarchist movements learn more...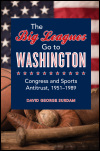 Congress and Sports Antitrust, 1951-1989
Author: David George Surdam
Pub Date: May 2015

How government directly and indirectly reshaped American sports learn more...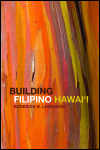 Author: Roderick N. Labrador
Pub Date: February 2015

Filipino identity in transition in contemporary Hawai'i learn more...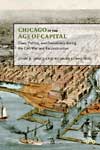 Class, Politics, and Democracy during the Civil War and Reconstruction
Author: John B. Jentz and Richard Schneirov
Pub Date: Cloth: 2012; Paper: April 2015

Building a city on a shifting, clashing political economy learn more...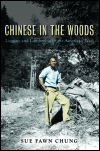 Logging and Lumbering in the American West
Author: Sue Fawn Chung
Pub Date: October 2015

Revising an important chapter in the history of labor and the American West learn more...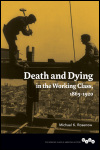 Author: Michael K. Rosenow
Pub Date: June 2015

The inequalities surrounding the great equalizer learn more...


Page:
1
2
3
4
5
6
7
8