Page:
1
2
3
4
5
6
7
8
9
Labor Studies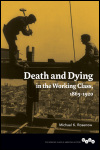 Author: Michael K. Rosenow
Pub Date: June 2015

The inequalities surrounding the great equalizer learn more...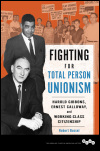 Harold Gibbons, Ernest Calloway, and Working-Class Citizenship
Author: Robert Bussel
Pub Date: October 2015

The progressive vision of a Teamsters local learn more...


The Civil War and the Making of an American Working Class
Author: Mark A. Lause
Pub Date: July 2015

National catastrophe and the evolution of the labor movement learn more...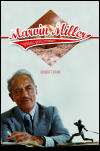 Author: Robert F. Burk
Pub Date: February 2015

The story of how one man shaped professional sports' modern era learn more...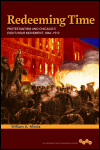 Protestantism and Chicago's Eight-Hour Movement, 1866-1912
Author: William A. Mirola
Pub Date: January 2015

The role clergy played and didn't play in one of organized labor's greatest victories learn more...


Rural-Industrial Workers in West Virginia
Author: Lou Martin
Pub Date: November 2015

Welding together factory life and local ways in a changing countryside learn more...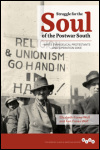 White Evangelical Protestants and Operation Dixie
Author: Elizabeth Fones-Wolf and Ken Fones-Wolf
Pub Date: April 2015

Religion's role in the ill-fated struggle to unionize white workers in the South learn more...


The Birth of the Cyber Left
Author: Todd Wolfson
Pub Date: December 2014

Online organizing and the new era of radical struggle learn more...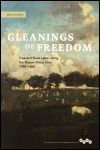 Free and Slave Labor along the Mason-Dixon Line, 1790-1860
Author: Max Grivno
Pub Date: Cloth: 2011; Paper: November 2014

The transformation of slavery and free labor in the Upper South learn more...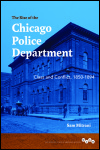 Class and Conflict, 1850-1894
Author: Sam Mitrani
Pub Date: January 2014

Class turmoil, labor, and law and order in Chicago learn more...


Page:
1
2
3
4
5
6
7
8
9