Page:
1
2
3
4
5
6
7
8
9
10
Labor Studies
Labor and Religion in the New Cotton South
Author: Jarod Roll
Pub Date: 2010

Crossing the color line with revivalism among working-class Southerners learn more...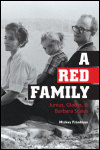 Junius, Gladys, and Barbara Scales
Author: Mickey Friedman
Pub Date: February 2009

The searing memoir of an American communist family learn more...


Migrant Labor, Industrial Agriculture, and Imperial Politics
Author: Kathleen Mapes
Pub Date: June 2009

Amid America's sugar industry, a bitter debate over imperialism and immigration learn more...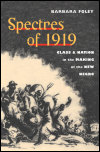 Class and Nation in the Making of the New Negro
Author: Barbara Foley
Pub Date: April 2008

A look at the violent "Red Summer of 1919" and its intersection with the highly politicized New Negro movement and the Harlem Renaissance learn more...


The Life and Music of Hazel Dickens
Author: Hazel Dickens and Bill C. Malone
Pub Date: April 2008

The life story of singer and songwriter Hazel Dickens, the inspiring voice of a whole generation of women and workers learn more...


Author: Edited by Nick Salvatore
Pub Date: February 2007

Catholicism's impact on the lives and work of professional historians. learn more...


The Progressive Movement, the Class Problem, and the Origins of Modern Liberalism
Author: Shelton Stromquist
Pub Date: January 2006

On the Progressive myth of a classless society learn more...


Office and Sales Workers in Philadelphia, 1870-1920
Author: Jerome P. Bjelopera
Pub Date: May 2005

A new class of workers in the city learn more...


Land, Labor, and the Republican Community
Author: Mark A. Lause
Pub Date: 2005

How working people's republican "free labor" ethos changed the national agenda at a crucial period in U.S. history learn more...



The Eastern Kentucky Social Club
Author: Thomas E. Wagner and Phillip J. Obermiller
Pub Date: March 2004

The history of the Eastern Kentucky Social Club's past and present bring the hidden aspects of Appalachian history and culture to life learn more...


Page:
1
2
3
4
5
6
7
8
9
10