Page:
1
2
3
History, European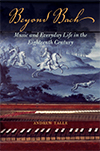 Music and Everyday Life in the Eighteenth Century
Author: Andrew Talle
Pub Date: Cloth: 2017; Paper: 2018

When Bach was just another hard-working composer learn more...



Composers, Consumers, Communities
Author: Marie Sumner Lott
Pub Date: Cloth: 2015; Paper: 2018

How the musical culture surrounding chamber music influenced artists and works learn more...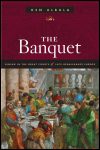 Dining in the Great Courts of Late Renaissance Europe
Author: Ken Albala
Pub Date: Cloth: 2007; Paper: September 2017

A history of cooking and fine dining in Western Europe from 1520 to 1660 learn more...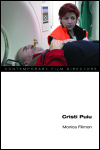 Author: Monica Filimon
Pub Date: February 2017

The groundbreaking director's cinema of epiphany and truth learn more...


The World of Taste in Early Modern Europe
Author: Viktoria von Hoffmann
Pub Date: January 2017

Mystery, metaphor, and the creation of a new sensual realm learn more...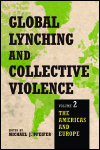 Volume 2: The Americas and Europe
Author: Edited by Michael J. Pfeifer
Pub Date: October 2017

Informal justice, from warring nuns to Milwaukee skinheads learn more...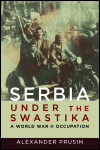 A World War II Occupation
Author: Alexander Prusin
Pub Date: July 2017

Acquiescence, collaboration, and resistance in WWII Serbia learn more...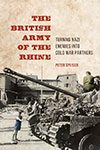 Turning Nazi Enemies into Cold War Partners
Author: Peter Speiser
Pub Date: June 2016

How British soldiers helped sworn enemies find common ground against the Soviet threat learn more...


Author: Robert L. Marshall and Traute M. Marshall
Pub Date: June 2016

Following in the footsteps of the great composer learn more...


Karl Ulrichs and the Origins of Sexual Science
Author: Ralph M. Leck
Pub Date: April 2016

Modernists versus traditionalists in the battle to define a new way of thinking learn more...


Page:
1
2
3