Page:
1
2
3
4
5
History, Immigration
Author: Edited by Mérida M. Rúa
Pub Date: March 2010

Highlighting the influential work of a pioneering Latina ethnographer learn more...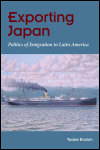 Politics of Emigration to Latin America
Author: Toake Endoh
Pub Date: April 2009

The untold history of the Japanese empire's expansionist migration to Latin America learn more...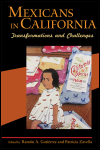 Transformations and Challenges
Author: Edited by Ramón A. Gutiérrez and Patricia Zavella
Pub Date: June 2009

Exploring the past, present, and future of ethnic Mexicans in California learn more...


Migrant Labor, Industrial Agriculture, and Imperial Politics
Author: Kathleen Mapes
Pub Date: June 2009

Amid America's sugar industry, a bitter debate over imperialism and immigration learn more...


Croatians in Australia and America
Author: Val Colic-Peisker
Pub Date: December 2008

A sophisticated study of transnational migration from the Balkans to Western Australia learn more...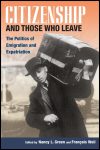 The Politics of Emigration and Expatriation
Author: Edited by Nancy L. Green and François Weil
Pub Date: April 2007

Exodus and national identity learn more...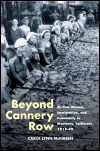 Sicilian Women, Immigration, and Community in Monterey, California, 1915-99
Author: Carol Lynn McKibben
Pub Date: January 2006

The unique role of Sicilian women in maintaining community through change learn more...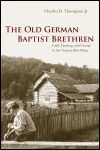 Faith, Farming, and Change in the Virginia Blue Ridge
Author: Charles D. Thompson Jr.
Pub Date: June 2006

A traditional community's struggle to define itself in the face of agricultural change learn more...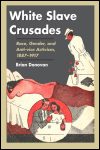 Race, Gender, and Anti-vice Activism, 1887-1917
Author: Brian Donovan
Pub Date: December 2006

Forced prostitution, moralism, and the narratives of prejudice learn more...


Cambodian Refugees in the United States
Author: Sucheng Chan
Pub Date: May 2004

A multidisciplinary study of why and how Cambodians have come to the US and how they have fared since learn more...


Page:
1
2
3
4
5