Page:
1
2
3
History, Military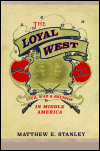 Civil War and Reunion in Middle America
Author: Matthew E. Stanley
Pub Date: February 2017

How an American borderland broke apart and pulled back together learn more...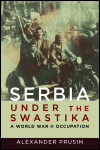 A World War II Occupation
Author: Alexander Prusin
Pub Date: July 2017

Acquiescence, collaboration, and resistance in WWII Serbia learn more...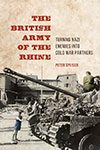 Turning Nazi Enemies into Cold War Partners
Author: Peter Speiser
Pub Date: June 2016

How British soldiers helped sworn enemies find common ground against the Soviet threat learn more...


Author: Roger Daniels
Pub Date: April 2016

Volume Two: Reexamining how FDR twice re-won the presidency while managing diplomacy and military strategy during World War II learn more...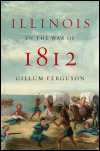 Author: Gillum Ferguson
Pub Date: Cloth: 2012; Paper: February 2016

A bold new history of the War of 1812 and the founding of Illinois learn more...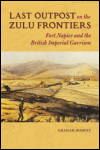 Fort Napier and the British Imperial Garrison
Author: Graham Dominy
Pub Date: April 2016

How a distant garrison of the British Empire shaped South Africa learn more...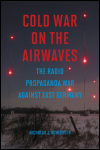 The Radio Propaganda War against East Germany
Author: Nicholas J. Schlosser
Pub Date: November 2015

Battling for hearts and minds across the Iron Curtain learn more...


Enduring the South African War
Author: John Boje
Pub Date: November 2015

Everyday life under martial law during the Anglo-Boer War learn more...


Italy's Occupation of France
Author: Emanuele Sica
Pub Date: December 2015

A vivid tableau of how occupiers and the occupied clashed and collaborated during World War Two learn more...


Gender and Race in the Army Nurse Corps
Author: Charissa J. Threat
Pub Date: April 2015

Fighting for the right to a career in military nursing learn more...


Page:
1
2
3