History, State & Local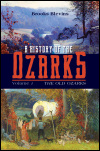 Author: Brooks Blevins
Pub Date: July 2018

The Ozarks before they were the Ozarks learn more...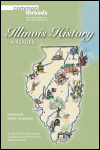 Author: Edited by Mark Hubbard
Pub Date: June 2018

Fascinating and foundational topics in state history learn more...


Champion of Race and Reform in Chicago
Author: Roger Biles
Pub Date: June 2018

The provocative new biography of the man who fought to transform a city learn more...



A Field Guide to Markers, Monuments, and Motifs
Author: Hal Hassen and Dawn Cobb
Pub Date: June 2017

A first-of-its-kind illustrated guide learn more...



Building the University of Illinois Campus
Author: Lex Tate and John Franch
Pub Date: May 2017

The grand plans and intimate stories behind the creation of a classic American campus learn more...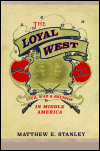 Civil War and Reunion in Middle America
Author: Matthew E. Stanley
Pub Date: February 2017

How an American borderland broke apart and pulled back together learn more...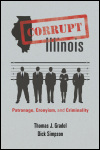 Patronage, Cronyism, and Criminality
Author: Thomas J. Gradel and Dick Simpson
Pub Date: February 2015

Kindling a fire to clear the tangled undergrowth of Illinois politics learn more...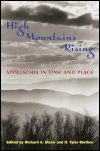 Appalachia in Time and Place
Author: Edited by Richard A. Straw and H. Tyler Blethen
Pub Date: May 2004

A collection of 14 original essays covering the major issues in Appalachian history and culture learn more...