Page:
1
2
3
4
Illinois

A Field Guide to Markers, Monuments, and Motifs
Author: Hal Hassen and Dawn Cobb
Pub Date: June 2017

A first-of-its-kind illustrated guide learn more...



A Walk around the World at the Columbian Exposition
Author: Norman Bolotin with Christine Laing
Pub Date: June 2017

It happened at the World's Fair--roam the magnificent Midway and see for yourself learn more...



Building the University of Illinois Campus
Author: Lex Tate and John Franch
Pub Date: May 2017

The grand plans and intimate stories behind the creation of a classic American campus learn more...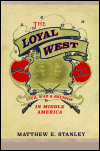 Civil War and Reunion in Middle America
Author: Matthew E. Stanley
Pub Date: February 2017

How an American borderland broke apart and pulled back together learn more...


Lincoln, Douglas, and the Battle over Freedom
Author: Graham A. Peck
Pub Date: October 2017

How the politics and political stakes surrounding slavery transformed the country learn more...



Author: Edited by Frederick E. Hoxie
Pub Date: February 2017

Charting 150 years of promise and progress learn more...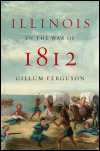 Author: Gillum Ferguson
Pub Date: Cloth: 2012; Paper: February 2016

A bold new history of the War of 1812 and the founding of Illinois learn more...


The Dumville Family Letters
Author: Edited by Anne M. Heinz and John P. Heinz
Pub Date: March 2016

The intimate and the epic in the lives of four prairie women learn more...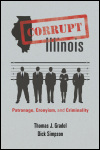 Patronage, Cronyism, and Criminality
Author: Thomas J. Gradel and Dick Simpson
Pub Date: February 2015

Kindling a fire to clear the tangled undergrowth of Illinois politics learn more...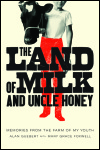 Memories from the Farm of My Youth
Author: Alan Guebert with Mary Grace Foxwell
Pub Date: May 2015

The good life at fifty cents an hour on a southern Illinois dairy farm learn more...


Page:
1
2
3
4