Page:
1
2
Judaic Studies
The Life and Times of a Piano Virtuoso
Author: Beth Abelson Macleod
Pub Date: July 2015

The dynamic life of a brilliant turn-of-the-century musician learn more...


Yiddish and Italian Anarchism in America
Author: Kenyon Zimmer
Pub Date: July 2015

The worlds that anarchists left behind, the worlds in which they lived, and the worlds they strove to create learn more...


Letters across the Borders of Nazi Germany
Author: Edited by Hedda Kalshoven
Pub Date: June 2014

How a family with members in Germany and in occupied Netherlands responded to the Nazi regime, World War II, and its aftermath learn more...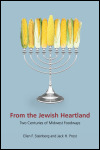 Two Centuries of Midwest Foodways
Author: Ellen F. Steinberg and Jack H. Prost
Pub Date: Cloth: 2011; Paper: February 2013

Uncovering the vibrant culinary culture of Jewish cooking in the Midwest learn more...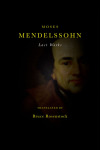 Author: Moses Mendelssohn
Pub Date: June 2012

Newly translated treatises from the great Enlightenment thinker learn more...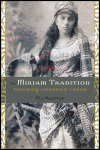 Author: Cia Sautter
Pub Date: December 2010

Highlighting the importance of song and dance rituals to Sephardic Jewish religious practices learn more...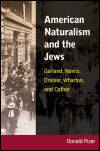 Garland, Norris, Dreiser, Wharton, and Cather
Author: Donald Pizer
Pub Date: July 2008

A penetrating study of the anti-Semitic attitudes held by major American naturalist authors learn more...


From Nazi Tyranny to Japanese Terror
Author: Frank Ephraim
Pub Date: Cloth: 2003; Paper: 2008

A harrowing account of Jewish refugees in the Philippines learn more...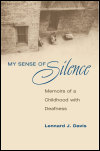 Memoirs of a Childhood with Deafness
Author: Lennard J. Davis
Pub Date: 2008

A beautifully told and unique recollection of life as the child of immigrant Jews in the Bronx and as the child of deaf parents learn more...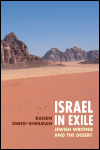 Jewish Writing and the Desert
Author: Ranen Omer-Sherman
Pub Date: February 2006

The idea of the desert as catalyst for compelling questions about justice and community in Jewish writing learn more...


Page:
1
2