Page:
1
2
3
4
Literature, American
The Making of Modern American Verse
Author: John Timberman Newcomb
Pub Date: Cloth: 2012; Paper: August 2013

How a handful of little magazines reshaped the landscape of American poetry learn more...


Slavery, Marriage, and Freedom in Nineteenth-Century America
Author: Tess Chakkalakal
Pub Date: Cloth: 2011; Paper: May 2013

Reworking classic literary texts to explore the unconventional union of slave-marriage learn more...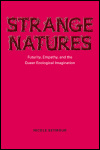 Futurity, Empathy, and the Queer Ecological Imagination
Author: Nicole Seymour
Pub Date: June 2013

Queering the "natural" world through film and fiction learn more...


Author: Edited by Darlene Clark Hine and John McCluskey Jr.
Pub Date: July 2012

Presenting early twentieth-century Chicago as a vital centerpiece of Black thought and expression learn more...


Author: Nina Baym
Pub Date: Cloth: 2011; Paper: September 2012

Uncovering a century of women's writing about the diverse West learn more...


Author: Edited by Steven C. Tracy
Pub Date: December 2012

An expansive introduction to Chicago's great cultural explosion learn more...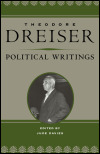 Author: Theodore Dreiser
Pub Date: February 2011

The first published collection of the esteemed novelist's prolific political works learn more...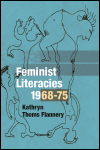 Author: Kathryn Thoms Flannery
Pub Date: February 2010

The role of creativity in feminism's push beyond the academy learn more...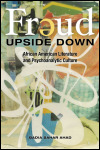 African American Literature and Psychoanalytic Culture
Author: Badia Sahar Ahad
Pub Date: November 2010

A salient take on psychoanalysis as a cultural phenomenon, intersecting with African American literature learn more...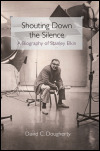 A Biography of Stanley Elkin
Author: David C. Dougherty
Pub Date: April 2010

The first in-depth biography of distinguished academic novelist Stanley Elkin learn more...


Page:
1
2
3
4