Page:
1
2
3
4
5
6
7
Latino/Latin American Studies
Race and Crisis Capitalism in Pop Culture
Author: Camilla Fojas
Pub Date: March 2017

The victims of capitalism and other catastrophes learn more...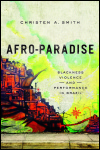 Blackness, Violence, and Performance in Brazil
Author: Christen A. Smith
Pub Date: February 2016

The paradoxes of an Edenic playground sustained by, and dependent on, black pain and suffering learn more...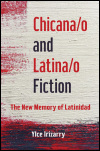 The New Memory of Latinidad
Author: Ylce Irizarry
Pub Date: April 2016

Reading the stories Chicanas/os and Latinas/os remember about themselves learn more...


Body, Nature, and Spirit in Chicana Feminism
Author: Christina Holmes
Pub Date: November 2016

Chicana feminists and their coalitions with human, nature, and spirit others learn more...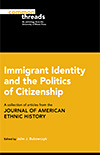 A collection of articles from the Journal of American Ethnic History
Author: Edited by John J. Bukowczyk
Pub Date: June 2016

Exploring the question, "What should America be?" learn more...


Author: Edited by Javier F. León and Helena Simonett
Pub Date: August 2016

A multidimensional overview of an expanding world music phenomenon learn more...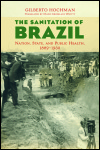 Nation, State, and Public Health, 1889-1930
Author: Gilberto Hochman
Pub Date: November 2016

The acclaimed study, available for the first time in English learn more...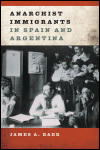 Author: James A. Baer
Pub Date: April 2015

The transatlantic bonds between two entwined anarchist movements learn more...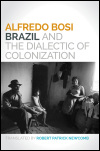 Author: Alfredo Bosi
Pub Date: September 2015

The provocative classic in its first-ever English translation learn more...


Amazonian Storytelling and Shamanism among the Napo Runa
Author: Michael A. Uzendoski and Edith Felicia Calapucha-Tapuy
Pub Date: Cloth: 2012; Paper: February 2015

Beyond words, exploring Quichua aesthetic expression learn more...


Page:
1
2
3
4
5
6
7