Page:
1
2
3
4
5
6
7
Latino/Latin American Studies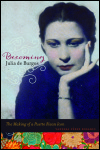 The Making of a Puerto Rican Icon
Author: Vanessa Pérez Rosario
Pub Date: November 2014

The poet's life and her place in Puerto Rican culture learn more...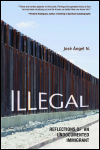 Reflections of an Undocumented Immigrant
Author: José Ángel N.
Pub Date: February 2014

The valiant memoir of a man living the "good" life--illegally learn more...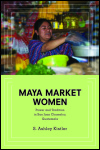 Power and Tradition in San Juan Chamelco, Guatemala
Author: S. Ashley Kistler
Pub Date: May 2014

A study of resilient Q'eqchi'-Maya vendors using capitalism to preserve their traditional cultural identities learn more...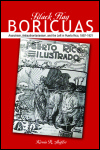 Anarchism, Antiauthoritarianism, and the Left in Puerto Rico, 1897-1921
Author: Kirwin R. Shaffer
Pub Date: June 2013

Transnational networks of radicalism in the Caribbean learn more...


Youth Civic Engagement in the Americas
Author: Maria de los Angeles Torres, Irene Rizzini, and Norma Del Río
Pub Date: August 2013

A transnational study of active and engaged urban youth learn more...


Author: Edited by Peter N. Stearns
Pub Date: December 2013

Twentieth-century military reduction, its causes and effects, and a potential way forward learn more...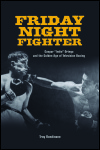 Gaspar "Indio" Ortega and the Golden Age of Television Boxing
Author: Troy Rondinone
Pub Date: May 2013

The rise of televised boxing and one of its most watched and beloved fighters learn more...


Author: Edited by Ronald L. Jackson II and Murali Balaji
Pub Date: Cloth: 2012; Paper: August 2013

What makes a man, within his own culture learn more...


Author: Edited by Nilda Flores-González, Anna Romina Guevarra, Maura Toro-Morn, and Grace Chang
Pub Date: August 2013

Interdisciplinary perspectives on an underrepresented labor force learn more...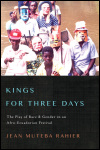 The Play of Race and Gender in an Afro-Ecuadorian Festival
Author: Jean Muteba Rahier
Pub Date: May 2013

A vibrant study of symbol and social significance in one of Ecuador's black populations learn more...


Page:
1
2
3
4
5
6
7