Page:
1
2
3
4
5
6
Literary Studies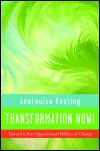 Toward a Post-Oppositional Politics of Change
Author: AnaLouise Keating
Pub Date: December 2013

The transformative power of inclusion and interconnection learn more...


Author: Edited by Darlene Clark Hine and John McCluskey Jr.
Pub Date: July 2012

Presenting early twentieth-century Chicago as a vital centerpiece of Black thought and expression learn more...


Author: John Miles Foley
Pub Date: August 2012

Beyond the page, a rich nexus of human thought learn more...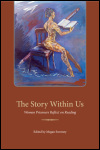 Women Prisoners Reflect on Reading
Author: Edited by Megan Sweeney
Pub Date: October 2012

Exploring the reading experiences of incarcerated women learn more...


Author: Edited by Steven C. Tracy
Pub Date: December 2012

An expansive introduction to Chicago's great cultural explosion learn more...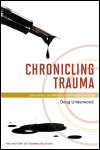 Journalists and Writers on Violence and Loss
Author: Doug Underwood
Pub Date: October 2011

A searing study of the intersection of journalism, fiction, and traumatic violence learn more...


The Cultural Turns of U.S. Puerto Ricans
Author: Marc Zimmerman
Pub Date: November 2011

A visual and textual journey through the cultural contributions of Puerto Rican artists in the United States learn more...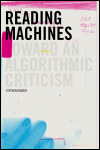 Toward an Algorithmic Criticism
Author: Stephen Ramsay
Pub Date: December 2011

Rethinking digital literary criticism by situating computational work within the broader context of the humanities learn more...


Author: Simone de Beauvoir
Pub Date: November 2011

A landmark collection of Beauvoir's literary writings learn more...


Entitlement Claims and the Critique of Empathy
Author: Amy Shuman
Pub Date: 2010

A critical assessment of collective memories, small world stories, and other allegories of everyday life learn more...


Page:
1
2
3
4
5
6