Page:
1
2
Music, Bluegrass, Country, Folk, Old Time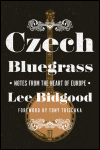 Notes from the Heart of Europe
Author: Lee Bidgood
Pub Date: October 2017

Down home in Prague and Rakovník learn more...


My Life with Jimmy Martin, the King of Bluegrass
Author: Barbara Martin Stephens
Pub Date: August 2017

Life with a legend against the backdrop of bluegrass's golden age learn more...


Tales and Tale-Spinners from Appalachia
Author: Loyal Jones
Pub Date: September 2017

A joyous blend of life story, learning, and lore learn more...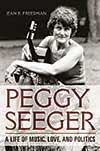 A Life of Music, Love, and Politics
Author: Jean R. Freedman
Pub Date: March 2017

The first full-length biography of the music legend learn more...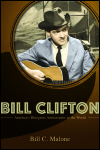 America's Bluegrass Ambassador to the World
Author: Bill C. Malone
Pub Date: October 2016

Pioneer, pathfinder, and proponent--the journey of an unlikely bluegrass icon learn more...



The Life and Music of Curly Seckler
Author: Penny Parsons
Pub Date: May 2016

The bluegrass legend's road from Carolina cotton fields to Nashville Grass learn more...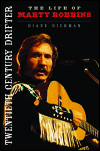 The Life of Marty Robbins
Author: Diane Diekman
Pub Date: Cloth: 2012; Paper: August 2015

Country singer, racecar driver, restless seeker learn more...


Author: Jim Rooney
Pub Date: March 2014

The memoir of the songwriter and Grammy-winning record producer learn more...


WSM and the Making of Music City
Author: Craig Havighurst
Pub Date: Cloth: 2007; Paper: April 2013

How WSM put Nashville on the map of American entertainment learn more...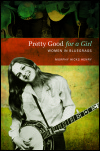 Author: Murphy Hicks Henry
Pub Date: June 2013

Untold and unsung stories of women in bluegrass learn more...


Page:
1
2