Page:
1
2
3
Music, Bluegrass, Country, Folk, Old Time
Author: Edited by Robert B. Winans
Pub Date: September 2018

West African precursors, African-Caribbean origins, North American journeys learn more...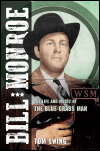 The Life and Music of the Blue Grass Man
Author: Tom Ewing
Pub Date: September 2018

From cradle to great, the comprehensive real story of Bill Monroe learn more...


Author: Neil V. Rosenberg
Pub Date: June 2018

Bean Blossom, banjos, and bluegrass becoming bluegrass learn more...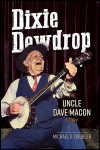 The Uncle Dave Macon Story
Author: Michael D. Doubler
Pub Date: September 2018

From Tennessee earth to hillbilly heaven with the grandfather of country music learn more...


A Personal History of American Music
Author: Patrick B. Mullen
Pub Date: May 2018

Notes from a lifetime loving American music learn more...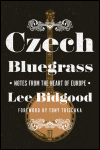 Notes from the Heart of Europe
Author: Lee Bidgood
Pub Date: October 2017

Down home in Prague and Rakovník learn more...


My Life with Jimmy Martin, the King of Bluegrass
Author: Barbara Martin Stephens
Pub Date: August 2017

Life with a legend against the backdrop of bluegrass's golden age learn more...


Tales and Tale-Spinners from Appalachia
Author: Loyal Jones
Pub Date: September 2017

A joyous blend of life story, learning, and lore learn more...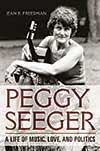 A Life of Music, Love, and Politics
Author: Jean R. Freedman
Pub Date: March 2017

The first full-length biography of the music legend learn more...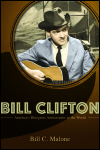 America's Bluegrass Ambassador to the World
Author: Bill C. Malone
Pub Date: October 2016

Pioneer, pathfinder, and proponent--the journey of an unlikely bluegrass icon learn more...


Page:
1
2
3