Page:
1
2
Music, Bluegrass, Country, Folk, Old Time
Author: Edited by Warren R. Hofstra
Pub Date: September 2013

A cultural history of the first female legend of country music learn more...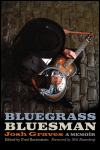 Author: Josh Graves
Pub Date: September 2012

The life and music of a bluegrass pioneer, in his own words learn more...


Author: Diane Diekman
Pub Date: Cloth: 2007; Paper: February 2012

A guts and glory biography of honky-tonk great Faron Young learn more...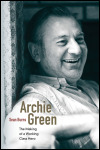 The Making of a Working-Class Hero
Author: Sean Burns
Pub Date: October 2011

Remembering a life devoted to preserving working-class traditions learn more...


The Brown County Jamboree and Bill Monroe's Bluegrass Festivals
Author: Thomas A. Adler
Pub Date: June 2011

A long look back at the home of legendary bluegrass festivals and jamborees learn more...


Inside an African American Steel Guitar Tradition
Author: Robert L. Stone
Pub Date: September 2010

The first in-depth look at a unique sacred music tradition learn more...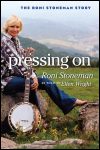 Author: Roni Stoneman as told to Ellen Wright
Pub Date: April 2007

The tragicomic life story of one of America's best-known country entertainers, told with warmth and honesty learn more...


Playing Bluegrass with Bill Monroe
Author: Bob Black
Pub Date: June 2005

The inside story on the Father of Bluegrass from one of his Blue Grass Boys learn more...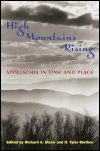 Appalachia in Time and Place
Author: Edited by Richard A. Straw and H. Tyler Blethen
Pub Date: May 2004

A collection of 14 original essays covering the major issues in Appalachian history and culture learn more...


Page:
1
2