Page:
1
2
Music, Classical

Bach and the Counterpoint of Religion
Author: Edited by Robin A. Leaver
Pub Date: November 2018

Bach's music observed within the cross-currents of religion in the Eighteenth Century learn more...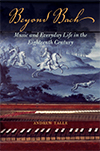 Music and Everyday Life in the Eighteenth Century
Author: Andrew Talle
Pub Date: Cloth: 2017; Paper: August 2018

When Bach was just another hard-working composer learn more...


History, Power, Engagement
Author: Naomi André
Pub Date: May 2018

A musical challenge to our view of the past learn more...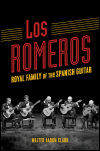 Royal Family of the Spanish Guitar
Author: Walter Aaron Clark
Pub Date: July 2018

The fascinante biography of a musical dynasty learn more...



Composers, Consumers, Communities
Author: Marie Sumner Lott
Pub Date: Cloth: 2015; Paper: September 2018

How the musical culture surrounding chamber music influenced artists and works learn more...


Author: Edited by Mary Oleskiewicz
Pub Date: December 2017

The sons who followed in the great composer's footsteps learn more...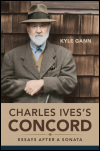 Author: Kyle Gann
Pub Date: June 2017

A revolutionary exploration of Ives' transcendent masterpiece learn more...


From Arcadia to Utopia, 1900-1955
Author: Eric Saylor
Pub Date: June 2017

Reclaiming a beloved and lasting music from its critics learn more...


Behind the Scenes with the Cleveland Orchestra
Author: Marcia Hansen Kraus
Pub Date: October 2017

Shaping dissonance into beauty with the master conductor learn more...


Composing an American Life
Author: Denise Von Glahn
Pub Date: August 2017

The fullness of a life lived allegro learn more...


Page:
1
2