Page:
1
2
Music, Jazz, Blues, Soul
A Personal History of American Music
Author: Patrick B. Mullen
Pub Date: May 2018

Notes from a lifetime loving American music learn more...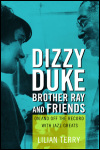 On and Off the Record with Jazz Greats
Author: Lilian Terry
Pub Date: November 2017

The received word from a roster of legends learn more...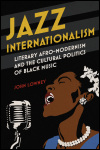 Literary Afro-Modernism and the Cultural Politics of Black Music
Author: John Lowney
Pub Date: October 2017

Hearing jazz in Afro-modernist literature learn more...



Big Band Jazz Arranging in the Swing Era
Author: John Wriggle
Pub Date: August 2016

Discovering the overlooked arrangers who built the Swing Era sound learn more...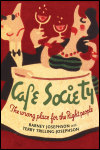 The wrong place for the Right people
Author: Barney Josephson with Terry Trilling-Josephson
Pub Date: Cloth: 2009; Paper: February 2016

The story of the night club impresario whose wildly successful interracial club, Cafe Society, changed the American artistic landscape forever learn more...


Author: Edited by Don M. Randel, Matthew Shaftel, and Susan Forscher Weiss
Pub Date: July 2016

Birds do it, bees do it, even educated fleas do it--go ahead, do it, read about Cole Porter learn more...



New York City's Unseen Scene
Author: Thomas H. Greenland
Pub Date: April 2016

An intimate account of jazz and community learn more...


Field Recordings and the American Experience
Author: Stephen Wade
Pub Date: Cloth: 2012; Paper: 2015

Uncovering the hidden histories of iconic American folksongs learn more...


Author: Wayne Everett Goins
Pub Date: September 2014

The life and music of one of the most influential Chicago blues figures learn more...


The Story of King Records
Author: Jon Hartley Fox
Pub Date: Cloth: 2009; Paper: August 2014

From James Brown to the Stanley Brothers, the glory years of a pioneering independent American record company learn more...


Page:
1
2