Previous
5
6
7
8
9
10
11
12
13
14
Music
The Life and Music of Hazel Dickens
Author: Hazel Dickens and Bill C. Malone
Pub Date: April 2008

The life story of singer and songwriter Hazel Dickens, the inspiring voice of a whole generation of women and workers learn more...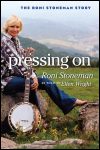 Author: Roni Stoneman as told to Ellen Wright
Pub Date: April 2007

The tragicomic life story of one of America's best-known country entertainers, told with warmth and honesty learn more...



Author: Leta E. Miller and Fredric Lieberman
Pub Date: June 2006

His life, works, and place in the history of twentieth-century American music learn more...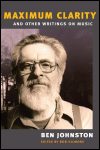 Author: Ben Johnston
Pub Date: November 2006

The selected writings of an innovative composer learn more...



Author: Edited by William Kinderman
Pub Date: February 2006

A fresh exploration of perhaps the most important single body of classical chamber music in existence learn more...


Playing Bluegrass with Bill Monroe
Author: Bob Black
Pub Date: June 2005

The inside story on the Father of Bluegrass from one of his Blue Grass Boys learn more...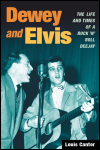 The Life and Times of a Rock 'n' Roll Deejay
Author: Louis Cantor
Pub Date: 2005

The pioneering deejay who brought rock 'n' roll to Memphis learn more...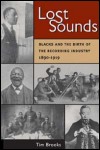 Blacks and the Birth of the Recording Industry, 1890-1919
Author: Tim Brooks
Pub Date: Cloth: 2004; Paper: 2005

Biographies of the first African-American recording stars, and how they succeeded against tremendous odds learn more...


Previous
5
6
7
8
9
10
11
12
13
14