1
2
3
4
5
6
7
8
9
10
Next
Music

Author: William Kinderman
Pub Date: Cloth: 2012; Paper: February 2017

Tracing the genesis of great musical works learn more...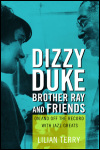 On and Off the Record with Jazz Greats
Author: Lilian Terry
Pub Date: November 2017

The received word from a roster of legends learn more...


My Life with Jimmy Martin, the King of Bluegrass
Author: Barbara Martin Stephens
Pub Date: August 2017

Life with a legend against the backdrop of bluegrass's golden age learn more...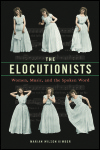 Women, Music, and the Spoken Word
Author: Marian Wilson Kimber
Pub Date: February 2017

Rediscovering a lost art and the women who made it learn more...


From Arcadia to Utopia, 1900-1955
Author: Eric Saylor
Pub Date: June 2017

Reclaiming a beloved and lasting music from its critics learn more...


Behind the Scenes with the Cleveland Orchestra
Author: Marcia Hansen Kraus
Pub Date: October 2017

Shaping dissonance into beauty with the master conductor learn more...


Reinventing Southern Italian Folk Music and Dances
Author: Incoronata Inserra
Pub Date: October 2017

How tarantella beguiled the world, and what happened next learn more...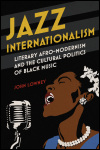 Literary Afro-Modernism and the Cultural Politics of Black Music
Author: John Lowney
Pub Date: October 2017

Hearing jazz in Afro-modernist literature learn more...


Composing an American Life
Author: Denise Von Glahn
Pub Date: August 2017

The fullness of a life lived allegro learn more...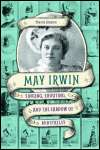 Singing, Shouting, and the Shadow of Minstrelsy
Author: Sharon Ammen
Pub Date: January 2017

The vivid life and startling times of a forgotten entertainer learn more...


1
2
3
4
5
6
7
8
9
10
Next