1
2
3
4
5
6
7
8
9
10
Next
Music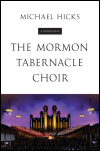 Author: Michael Hicks
Pub Date: Cloth: 2015; Paper: August 2017

The triumphant journey of a beloved musical institution learn more...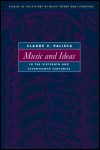 Author: Claude V. Palisca
Pub Date: Cloth: 2006; Paper: October 2017

A masterful investigation of the close interrelationships between music and intellectual history learn more...


Tales and Tale-Spinners from Appalachia
Author: Loyal Jones
Pub Date: September 2017

A joyous blend of life story, learning, and lore learn more...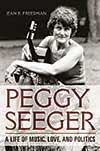 A Life of Music, Love, and Politics
Author: Jean R. Freedman
Pub Date: March 2017

The first full-length biography of the music legend learn more...


Indian Music, Media, and Social Mobility
Author: Stefan Fiol
Pub Date: October 2017

The clash of music and the modern world in an emerging Indian state learn more...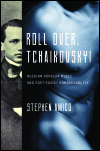 Russian Popular Music and Post-Soviet Homosexuality
Author: Stephen Amico
Pub Date: Cloth: 2014; Paper: September 2017

Sex, the body, and pop music in modern urban Russia learn more...


Music, Language, and Emotion in Islamicate South Asia
Author: Richard K. Wolf
Pub Date: Cloth: 2014; Paper: 2017

Discovering how drums "speak" in South Asia learn more...



Author: Edited by Matthew Dirst
Pub Date: May 2016

Cutting-edge scholarship on Bach's music for, and activities around, the organ learn more...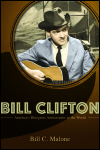 America's Bluegrass Ambassador to the World
Author: Bill C. Malone
Pub Date: October 2016

Pioneer, pathfinder, and proponent--the journey of an unlikely bluegrass icon learn more...



Big Band Jazz Arranging in the Swing Era
Author: John Wriggle
Pub Date: August 2016

Discovering the overlooked arrangers who built the Swing Era sound learn more...


1
2
3
4
5
6
7
8
9
10
Next