1
2
3
4
5
6
7
8
9
10
Next
Music
Music, Language, and Emotion in Islamicate South Asia
Author: Richard K. Wolf
Pub Date: Cloth: 2014; Paper: 2017

Discovering how drums "speak" in South Asia learn more...



Author: Edited by Matthew Dirst
Pub Date: May 2016

Cutting-edge scholarship on Bach's music for, and activities around, the organ learn more...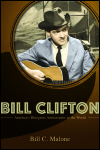 America's Bluegrass Ambassador to the World
Author: Bill C. Malone
Pub Date: October 2016

Pioneer, pathfinder, and proponent--the journey of an unlikely bluegrass icon learn more...



Big Band Jazz Arranging in the Swing Era
Author: John Wriggle
Pub Date: August 2016

Discovering the overlooked arrangers who built the Swing Era sound learn more...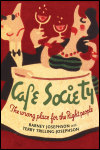 The wrong place for the Right people
Author: Barney Josephson with Terry Trilling-Josephson
Pub Date: Cloth: 2009; Paper: February 2016

The story of the night club impresario whose wildly successful interracial club, Cafe Society, changed the American artistic landscape forever learn more...


Author: Edited by Don M. Randel, Matthew Shaftel, and Susan Forscher Weiss
Pub Date: July 2016

Birds do it, bees do it, even educated fleas do it--go ahead, do it, read about Cole Porter learn more...


Author: Robert L. Marshall and Traute M. Marshall
Pub Date: June 2016

Following in the footsteps of the great composer learn more...



The Life and Music of Curly Seckler
Author: Penny Parsons
Pub Date: May 2016

The bluegrass legend's road from Carolina cotton fields to Nashville Grass learn more...


Ethnomusicologists Contemplate Their Discipline
Author: Edited by Bruno Nettl
Pub Date: November 2016

Milestones, breakthroughs, and classics from five decades of the world-spanning journal learn more...



From the Spiritual to the Harlem Renaissance
Author: Jean E. Snyder
Pub Date: March 2016

Reclaiming the unique life and soaring art of an essential American composer learn more...


1
2
3
4
5
6
7
8
9
10
Next