Previous
2
3
4
5
6
7
8
9
10
11
Next
Music

Essential Interviews from the Original Blues Magazine
Author: Edited by Bill Greensmith, Mike Rowe, and Mark Camarigg
Pub Date: October 2015

The history of the blues from the musicians who lived it learn more...



Creole Rappers and Citizenship in Portugal
Author: Derek Pardue
Pub Date: December 2015

How Cape Verdean rappers complicate ideas of Europeanness in contemporary Portugal learn more...


Chicago and the Birth of Gospel Music
Author: Robert M. Marovich
Pub Date: April 2015

The music that helped free a people and lift a nation learn more...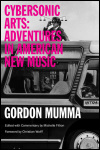 Adventures in American New Music
Author: Gordon Mumma Edited with Commentary by Michelle Fillion
Pub Date: November 2015

A candid account of a broad artistic community by an active participant and observer learn more...


The Life and Times of a Piano Virtuoso
Author: Beth Abelson Macleod
Pub Date: July 2015

The dynamic life of a brilliant turn-of-the-century musician learn more...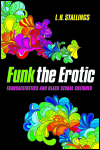 Transaesthetics and Black Sexual Cultures
Author: L. H. Stallings
Pub Date: September 2015

Freeing your mind so the funk can follow learn more...


Author: Walter Rimler
Pub Date: Cloth: 2009; Paper: August 2015

The dramatic story of a legendary American composer learn more...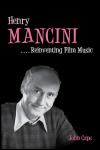 Author: John Caps
Pub Date: Cloth: 2012; Paper: August 2015

A superstar of film scoring, from The Pink Panther to "Moon River" learn more...



Roots and Branches of Southern Appalachian Dance
Author: Phil Jamison
Pub Date: July 2015

From cakewalks to clogging, a new history of a vital American art form learn more...


Author: Amy C. Beal
Pub Date: March 2015

Portrait of an innovative woman artist who believed that "the heart and the brain should go hand in hand" learn more...


Previous
2
3
4
5
6
7
8
9
10
11
Next