Previous
5
6
7
8
9
10
11
12
13
14
Next
Music
Author: Steve Cushing
Pub Date: June 2014

Eyewitness accounts of the blues' evolution into a global music phenomenon learn more...


The Racial Politics of Music and Dance in North American Slavery
Author: Katrina Dyonne Thompson
Pub Date: February 2014

A stage-level view of black musical performance and early American conceptualizations of race learn more...



American and British Folk Music in the 1950s
Author: Ronald D. Cohen and Rachel Clare Donaldson
Pub Date: October 2014

Comparing the impact of the folk revival on each side of the Atlantic learn more...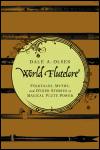 Folktales, Myths, and Other Stories of Magical Flute Power
Author: Dale A. Olsen
Pub Date: January 2014

A global exploration of the magic of the flute learn more...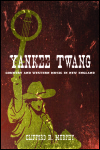 Country and Western Music in New England
Author: Clifford R. Murphy
Pub Date: October 2014

A groundbreaking treatment of a region overlooked in the recent surge of country music scholarship learn more...


WSM and the Making of Music City
Author: Craig Havighurst
Pub Date: Cloth: 2007; Paper: April 2013

How WSM put Nashville on the map of American entertainment learn more...


Author: Philip Lambert
Pub Date: March 2013

An all-embracing composer of popular and classical music learn more...


J. S. Bach and His German Contemporaries
Author: Edited by Andrew Talle
Pub Date: December 2013

A fresh look at Bach and his peers learn more...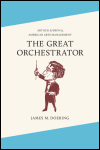 Arthur Judson and American Arts Management
Author: James M. Doering
Pub Date: March 2013

The powerful music manager behind world-class orchestras and virtuoso artists in the early twentieth century learn more...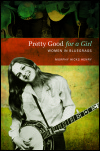 Author: Murphy Hicks Henry
Pub Date: June 2013

Untold and unsung stories of women in bluegrass learn more...


Previous
5
6
7
8
9
10
11
12
13
14
Next