Previous
5
6
7
8
9
10
11
12
13
14
Next
Music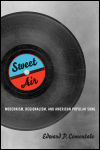 Modernism, Regionalism, and American Popular Song
Author: Edward P. Comentale
Pub Date: April 2013

Finding meaning in the clash of modern life and local, rural musical culture learn more...


Author: Edited by Warren R. Hofstra
Pub Date: September 2013

A cultural history of the first female legend of country music learn more...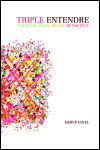 Furniture Music, Muzak, Muzak-Plus
Author: Hervé Vanel
Pub Date: November 2013

Listening to music that isn't there learn more...


The Radical Art of Fred Ho
Author: Edited by Roger N. Buckley and Tamara Roberts
Pub Date: May 2013

Potent takes on the larger-than-life dissident musician and activist learn more...


Klezmer, Polka, Tango, Zydeco, and More!
Author: Edited by Helena Simonett
Pub Date: October 2012

The accordion in the new world learn more...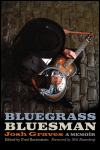 Author: Josh Graves
Pub Date: September 2012

The life and music of a bluegrass pioneer, in his own words learn more...



Author: Michael Hicks and Christian Asplund
Pub Date: August 2012

Inside an original modern musical mind learn more...


Author: Diane Diekman
Pub Date: Cloth: 2007; Paper: February 2012

A guts and glory biography of honky-tonk great Faron Young learn more...


Author: Sharon Mirchandani
Pub Date: November 2012

Beyond Blackberry Vines and Winter Fruit--the life and works of an important woman composer learn more...



Author: Margaret Kartomi
Pub Date: July 2012

A fascinating ethnographic record of vanishing musical genres, traditions, and practices learn more...


Previous
5
6
7
8
9
10
11
12
13
14
Next