Page:
1
2
3
4
Midwest Regional
How Corn Shaped the U.S. Heartland
Author: Cynthia Clampitt
Pub Date: March 2015

A vital crop's impact on human history, industry, and eating learn more...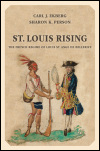 The French Regime of Louis St. Ange de Bellerive
Author: Carl J. Ekberg and Sharon K. Person
Pub Date: April 2015

The myth-busting history of the forgotten figure who guided a great American city through its infancy learn more...


Reinventing the Postindustrial City
Author: Edited by Paul Hardin Kapp and Paul J. Armstrong
Pub Date: Cloth: 2012; Paper: August 2015

Revitalizing Rust Belt cities into vibrant urban centers learn more...



A Field Guide to the Prairie State
Author: Michael Jeffords and Susan Post
Pub Date: April 2014

A lavishly illustrated guide to fifty of Illinois's most beautiful wildlife havens learn more...



Author: Allen Stuart Weller Edited by Robert G. La France and Henry Adams with Stephen P. Thomas
Pub Date: October 2014

The story of the great sculptor's artistic zenith learn more...



Author: Michael Kuo and Andrew S. Methven
Pub Date: May 2014

An illustrated guide to the Midwest's many mushrooms learn more...


Author: Michael Agnew
Pub Date: MAY 2014

A region-wide guide to the dynamic Midwestern craft beer scene learn more...


The March on Washington Movement, 1941-1946
Author: David Lucander
Pub Date: September 2014

The history of an overlooked civil rights group fighting for justice during World War II learn more...


The University of Illinois, 1965-75
Author: Joy Ann Williamson
Pub Date: Cloth: 2003; Paper: August 2013

A compelling case study of a black student movement at a predominantly white campus learn more...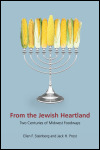 Two Centuries of Midwest Foodways
Author: Ellen F. Steinberg and Jack H. Prost
Pub Date: Cloth: 2011; Paper: February 2013

Uncovering the vibrant culinary culture of Jewish cooking in the Midwest learn more...


Page:
1
2
3
4