Oral History
Tales and Tale-Spinners from Appalachia
Author: Loyal Jones
Pub Date: September 2017

A joyous blend of life story, learning, and lore learn more...


An African American Family Saga
Author: Jane C. Beck
Pub Date: July 2015

The oral history of an American family from Africa to the twentieth century learn more...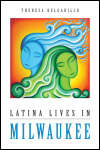 Author: Theresa Delgadillo
Pub Date: November 2015

The voices of Latina women leaders in a unique moment and place in the history of the Midwest learn more...



Personal Accounts by Women in SNCC
Author: Edited by Faith S. Holsaert, Martha Prescod Norman Noonan, Judy Richardson, Betty Garman Robinson, Jean Smith Young, and Dorothy M. Zellner
Pub Date: Cloth: 2010; Paper: August 2012

An unprecedented women's history of the Civil Rights Movement, from sit-ins to Black Power learn more...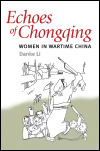 Author: Danke Li
Pub Date: January 2010

The voices of ordinary women in China's War of Resistance against Japan learn more...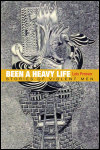 Author: Lois Presser
Pub Date: September 2008

A groundbreaking look at how violent men tell their life stories learn more...