Page:
1
2
3
Popular Culture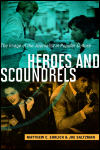 The Image of the Journalist in Popular Culture
Author: Matthew C. Ehrlich and Joe Saltzman
Pub Date: April 2015

Following the crusaders and scandalmongers of the Fourth Estate through more than a century of pop culture learn more...


A Cultural History of the Accordion in America
Author: Marion Jacobson
Pub Date: Cloth: 2012; Paper: February 2015

Everything you wanted to know about piano accordions in America--but were afraid to ask learn more...


Empathy and Anti-Racist Reading
Author: Kimberly Chabot Davis
Pub Date: July 2014

How white engagement with African American cultural texts can lead to empathy between races learn more...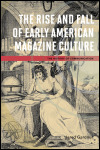 Author: Jared Gardner
Pub Date: Cloth: 2012; Paper: January 2014

Radically revising literary history by revisiting periodicals learn more...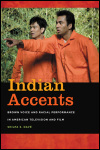 Brown Voice and Racial Performance in American Television and Film
Author: Shilpa S. Davé
Pub Date: April 2013

A breakthrough approach in American studies and media culture that shifts the current conversations on Asian Americans and popular culture learn more...


Klezmer, Polka, Tango, Zydeco, and More!
Author: Edited by Helena Simonett
Pub Date: October 2012

The accordion in the new world learn more...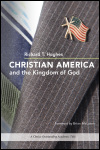 Author: Richard T. Hughes
Pub Date: Cloth: 2009; Paper: August 2012

A provocative indictment of the fundamentalist myth of Christian America learn more...


Jane Tennison and Policing in Prime Suspect
Author: Gray Cavender and Nancy C. Jurik
Pub Date: August 2012

An insightful character-study of one of television's most compelling detectives learn more...


Author: Edited by Helen Rees
Pub Date: February 2009

The unique lives and careers of contemporary Chinese musicians learn more...


Author: Stephane Dunn
Pub Date: August 2008

An incisive analysis of gender and race in classic blaxploitation films learn more...


Page:
1
2
3