Page:
1
2
3
4
Radical Studies
The Birth of American Anticommunism
Author: Nick Fischer
Pub Date: May 2016

How conservatives conjured the Communist Menace between the wars learn more...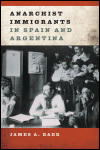 Author: James A. Baer
Pub Date: April 2015

The transatlantic bonds between two entwined anarchist movements learn more...


Yiddish and Italian Anarchism in America
Author: Kenyon Zimmer
Pub Date: July 2015

The worlds that anarchists left behind, the worlds in which they lived, and the worlds they strove to create learn more...


Author: Robert M. Lichtman
Pub Date: Cloth: 2012; Paper: 2015

A meticulous history of McCarthyism and the Supreme Court learn more...


The Birth of the Cyber Left
Author: Todd Wolfson
Pub Date: December 2014

Online organizing and the new era of radical struggle learn more...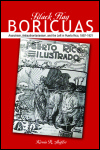 Anarchism, Antiauthoritarianism, and the Left in Puerto Rico, 1897-1921
Author: Kirwin R. Shaffer
Pub Date: June 2013

Transnational networks of radicalism in the Caribbean learn more...


Women Writers of the Black Left, 1945-1995
Author: Cheryl Higashida
Pub Date: Cloth: 2012; Paper: August 2013

Radicalism and Black feminism in postwar women's writing learn more...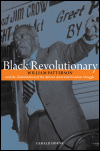 William Patterson and the Globalization of the African American Freedom Struggle
Author: Gerald Horne
Pub Date: October 2013

An African American Communist's global activism for racial equality learn more...


American Countersubversion from World War I to the McCarthy Era
Author: Alex Goodall
Pub Date: December 2013

The turbulent history of American political repression learn more...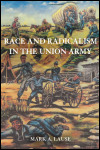 Author: Mark A. Lause
Pub Date: Cloth: 2009; Paper: February 2013

The untold story of the common efforts of whites, blacks, and Indians on the Civil War's western front learn more...


Page:
1
2
3
4