Page:
1
2
3
4
5
6
7
8
9
Religion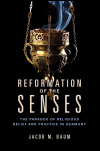 The Paradox of Religious Belief and Practice in Germany
Author: Jacob M. Baum
Pub Date: November 2018

The triumph of sensual worship after the Protestant Reformation learn more...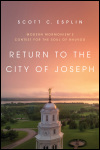 Modern Mormonism's Contest for the Soul of Nauvoo
Author: Scott C. Esplin
Pub Date: November 2018

The Midwest's Mormon Mecca and the question of "Whose Nauvoo?" learn more...


Author: Sandra Jean Graham
Pub Date: March 2018

Showbiz shaping sacred song's soaring success learn more...


The Temperance Battle in Minnesota
Author: Sabine N. Meyer
Pub Date: Cloth: 2015; Paper: February 2018

Identity formation and the power of place in the shaping of history learn more...


The Essential Speeches and Sermons
Author: Lucretia Mott Edited by Christopher Densmore, Carol Faulkner, Nancy Hewitt, and Beverly Wilson Palmer
Pub Date: April 2017

An invaluable collection of the iconic reformer's words and works learn more...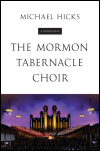 Author: Michael Hicks
Pub Date: Cloth: 2015; Paper: August 2017

The triumphant journey of a beloved musical institution learn more...


Music, Language, and Emotion in Islamicate South Asia
Author: Richard K. Wolf
Pub Date: Cloth: 2014; Paper: 2017

Discovering how drums "speak" in South Asia learn more...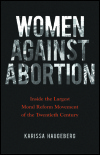 Inside the Largest Moral Reform Movement of the Twentieth Century
Author: Karissa Haugeberg
Pub Date: May 2017

A balanced and overdue portrait of the foot soldiers behind a potent American cause learn more...



36 Mormon Women Talk Candidly about Love, Sex, and Marriage
Author: Edited by Holly Welker
Pub Date: August 2016

From the front lines to the back bedrooms, the voices of today's Mormon women learn more...


Spiritualism, Republicanism, and Radicalism in the Civil War Era
Author: Mark A. Lause
Pub Date: July 2016

Enlisting the dead to change the world of the living learn more...


Page:
1
2
3
4
5
6
7
8
9