Page:
1
2
3
4
5
6
Southern History & Culture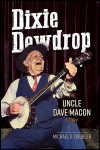 The Uncle Dave Macon Story
Author: Michael D. Doubler
Pub Date: September 2018

From Tennessee earth to hillbilly heaven with the grandfather of country music learn more...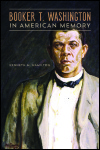 Author: Kenneth M. Hamilton
Pub Date: February 2017

The death and commemoration of an iconic figure learn more...


Murder and Memory in the Upland South
Author: Brooks Blevins
Pub Date: Cloth: 2012; Paper: February 2017

A grisly killing and a walking dead man in the Arkansas hills learn more...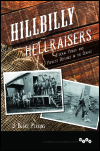 Federal Power and Populist Defiance in the Ozarks
Author: J. Blake Perkins
Pub Date: October 2017

How Ozark residents have seen and lived resistance to the federal government learn more...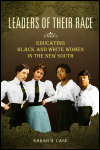 Educating Black and White Women in the New South
Author: Sarah H. Case
Pub Date: October 2017

How two schools prepared women to modernize and reunify the South learn more...


Civil Rights and White Resistance in South Carolina, 1935-1965
Author: Sid Bedingfield
Pub Date: August 2017

How journalists enlisted on both sides of the mid-century struggle learn more...


Civic Activism after Hurricane Katrina
Author: Emmanuel David
Pub Date: October 2017

New alliances, Southern culture, and the resurrection of New Orleans learn more...


Field Recordings and the American Experience
Author: Stephen Wade
Pub Date: Cloth: 2012; Paper: 2015

Uncovering the hidden histories of iconic American folksongs learn more...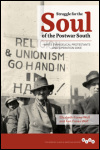 White Evangelical Protestants and Operation Dixie
Author: Elizabeth Fones-Wolf and Ken Fones-Wolf
Pub Date: April 2015

Religion's role in the ill-fated struggle to unionize white workers in the South learn more...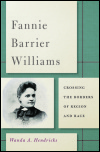 Crossing the Borders of Region and Race
Author: Wanda A. Hendricks
Pub Date: January 2014

The biography of a key activist of the Progressive Era learn more...


Page:
1
2
3
4
5
6