Page:
1
2
3
4
5
6
Southern History & Culture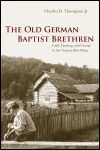 Faith, Farming, and Change in the Virginia Blue Ridge
Author: Charles D. Thompson Jr.
Pub Date: June 2006

A traditional community's struggle to define itself in the face of agricultural change learn more...


Religion and the Populist Revolution
Author: Joe Creech
Pub Date: July 2006

A striking new understanding of Populism by uncovering the way religious commitments shaped the Populist revolt of the 1890s learn more...



The Eastern Kentucky Social Club
Author: Thomas E. Wagner and Phillip J. Obermiller
Pub Date: March 2004

The history of the Eastern Kentucky Social Club's past and present bring the hidden aspects of Appalachian history and culture to life learn more...


Newspapers and the Coming of the Civil War
Author: Lorman A. Ratner and Dwight L. Teeter Jr.
Pub Date: September 2004

America's newspapers and the country's descent into civil war learn more...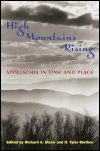 Appalachia in Time and Place
Author: Edited by Richard A. Straw and H. Tyler Blethen
Pub Date: May 2004

A collection of 14 original essays covering the major issues in Appalachian history and culture learn more...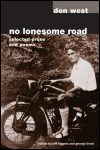 Author: Don West
Pub Date: March 2004

Rediscovery of one of Appalachia's most important and pioneering literary voices and social justice activists learn more...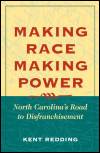 North Carolina's Road to Disfranchisement
Author: Kent Redding
Pub Date: July 2003

The how, why, and when of black disfranchisement in the American South learn more...


Raw Recruits at the Battle of Shiloh
Author: Joseph Allan Frank and George A. Reaves
Pub Date: March 2003

Study of the impact of one of the bloodiest battles in the Civil War on the soldiers who fought in it. learn more...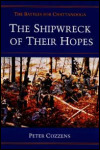 The Battles for Chattanooga
Author: Peter Cozzens
Pub Date: 1998

learn more...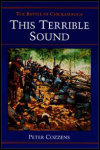 The Battle of Chickamauga
Author: Peter Cozzens
Pub Date: Cloth: 1992; Paper: 1998

Selected by Civil War Magazine as one of the 100 essential titles on military campaigns and personalities learn more...


Page:
1
2
3
4
5
6