Page:
1
2
3
4
5
Sociology
Filipina Migrants and Transnational Families in the Digital Age
Author: Valerie Francisco-Menchavez
Pub Date: April 2018

Together but apart in a globalized world learn more...


Author: Edited by Larry Bennett, Roberta Garner, and Euan Hague
Pub Date: January 2017

The neoliberal vision realized in an American city learn more...


Activism and a Hunger Called Theater
Author: Dia Da Costa
Pub Date: January 2017

Rethinking the theoretical and policy optimism around the arts and creative economy learn more...


Author: Regina F. Bendix, Kilian Bizer, and Dorothy Noyes
Pub Date: April 2017

The essential guide for planning and cultivating interdisciplinary research learn more...


Toward an Embodied Practice
Author: Becky Thompson
Pub Date: August 2017

A lesson plan for bringing higher awareness to education learn more...


Civic Activism after Hurricane Katrina
Author: Emmanuel David
Pub Date: October 2017

New alliances, Southern culture, and the resurrection of New Orleans learn more...


Immigrants and Their Homeland Connections
Author: Edited by Nancy L. Green and Roger Waldinger
Pub Date: September 2016

An extraordinary exploration of questions essential and neglected across migration studies learn more...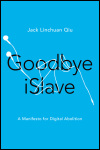 A Manifesto for Digital Abolition
Author: Jack Linchuan Qiu
Pub Date: October 2016

Lifting the silicon heel from workers' lives learn more...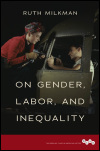 Author: Ruth Milkman
Pub Date: May 2016

Classic writings on women and work from the trailblazing author learn more...



Building Democracy One Meal at a Time
Author: Janet A. Flammang
Pub Date: June 2016

The civic virtues of a seat at the table learn more...


Page:
1
2
3
4
5