Page:
1
2
3
4
5
6
Sociology
Organized Crime in Chicago Heights
Author: Louis Corsino
Pub Date: December 2014

The remarkably sordid past of a Chicago suburb learn more...


Historical Perspectives on Smell
Author: Jonathan Reinarz
Pub Date: March 2014

Elevating the history of an ephemeral and evocative "lower" sense learn more...


Youth Civic Engagement in the Americas
Author: Maria de los Angeles Torres, Irene Rizzini, and Norma Del Río
Pub Date: August 2013

A transnational study of active and engaged urban youth learn more...


Food, Friendship, and Inequality
Author: Alice P. Julier
Pub Date: June 2013

The social dynamics of shared meals learn more...


Author: Edited by Nilda Flores-González, Anna Romina Guevarra, Maura Toro-Morn, and Grace Chang
Pub Date: August 2013

Interdisciplinary perspectives on an underrepresented labor force learn more...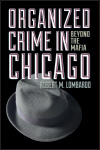 Author: Robert M. Lombardo
Pub Date: January 2013

Explaining Chicago's mix of crime, corruption, and politics learn more...


Appalachian Women and the Fight for Environmental Justice
Author: Shannon Elizabeth Bell
Pub Date: November 2013

Personal stories of women's environmental activism in Central Appalachia learn more...


Sport, Community, and Identity
Author: Edited by Daniel A. Nathan
Pub Date: May 2013

Civic pride and personal identity in local sports teams learn more...


A Cultural History of Touch
Author: Constance Classen
Pub Date: May 2012

How did the past feel? learn more...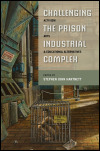 Activism, Arts, and Educational Alternatives
Author: Edited by Stephen John Hartnett
Pub Date: January 2011

An intrepid and reasoned call for empowerment over incarceration learn more...


Page:
1
2
3
4
5
6