Page:
1
2
3
4
5
Sports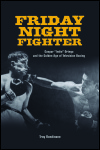 Gaspar "Indio" Ortega and the Golden Age of Television Boxing
Author: Troy Rondinone
Pub Date: May 2013

The rise of televised boxing and one of its most watched and beloved fighters learn more...


Japanese American Players from Immigration and Internment to the Major Leagues
Author: Samuel O. Regalado
Pub Date: March 2013

How Japanese immigrants embraced America's pastime learn more...


Sport, Community, and Identity
Author: Edited by Daniel A. Nathan
Pub Date: May 2013

Civic pride and personal identity in local sports teams learn more...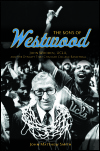 John Wooden, UCLA, and the Dynasty That Changed College Basketball
Author: John Matthew Smith
Pub Date: October 2013

College basketball's most dynamic dynasty, on and off the hardwood learn more...



The Chicago Cubs' Glory Years, 1870-1945
Author: Edited by Randy Roberts and Carson Cunningham
Pub Date: January 2012

The early days and glory days of the Chicago Cubs learn more...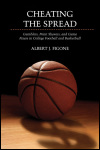 Gamblers, Point Shavers, and Game Fixers in College Football and Basketball
Author: Albert J. Figone
Pub Date: December 2012

College sports' ignominious history of game fixing learn more...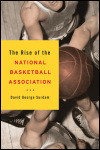 Author: David George Surdam
Pub Date: November 2012

How the NBA went from nothing . . . to "nothing but net" learn more...


A History of Big-Time College Athletic Reform
Author: Ronald A. Smith
Pub Date: December 2011

A rigorous investigation of reform in college sports learn more...



High School Football in Illinois
Author: Taylor H. A. Bell
Pub Date: August 2010

A colorful history of high school football in Illinois learn more...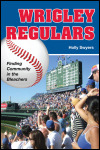 Finding Community in the Bleachers
Author: Holly Swyers
Pub Date: August 2010

A unique exploration of creating community in a fragmented world learn more...


Page:
1
2
3
4
5