Page:
1
2
3
4
5
6
Sports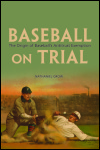 The Origin of Baseball's Antitrust Exemption
Author: Nathaniel Grow
Pub Date: March 2014

The first comprehensive account of the 1922 Supreme Court decision that gave rise to professional baseball's antitrust exemption learn more...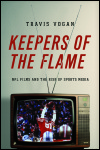 NFL Films and the Rise of Sports Media
Author: Travis Vogan
Pub Date: March 2014

How NFL Films impacted U.S. culture and turned pro football into "America's Game" learn more...



A History of America's New National Pastime
Author: Richard C. Crepeau
Pub Date: September 2014

Pro football's evolution into a national obsession learn more...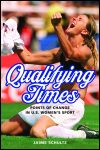 Points of Change in U.S. Women's Sport
Author: Jaime Schultz
Pub Date: March 2014

How technologies and trends challenge the boundaries for women in sport learn more...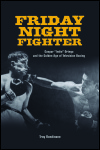 Gaspar "Indio" Ortega and the Golden Age of Television Boxing
Author: Troy Rondinone
Pub Date: May 2013

The rise of televised boxing and one of its most watched and beloved fighters learn more...


Japanese American Players from Immigration and Internment to the Major Leagues
Author: Samuel O. Regalado
Pub Date: March 2013

How Japanese immigrants embraced America's pastime learn more...


Sport, Community, and Identity
Author: Edited by Daniel A. Nathan
Pub Date: May 2013

Civic pride and personal identity in local sports teams learn more...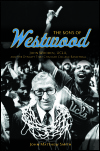 John Wooden, UCLA, and the Dynasty That Changed College Basketball
Author: John Matthew Smith
Pub Date: October 2013

College basketball's most dynamic dynasty, on and off the hardwood learn more...



The Chicago Cubs' Glory Years, 1870-1945
Author: Edited by Randy Roberts and Carson Cunningham
Pub Date: January 2012

The early days and glory days of the Chicago Cubs learn more...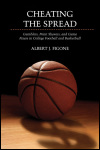 Gamblers, Point Shavers, and Game Fixers in College Football and Basketball
Author: Albert J. Figone
Pub Date: December 2012

College sports' ignominious history of game fixing learn more...


Page:
1
2
3
4
5
6