Page:
1
2
3
4
Urban Studies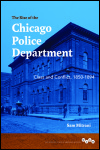 Class and Conflict, 1850-1894
Author: Sam Mitrani
Pub Date: January 2014

Class turmoil, labor, and law and order in Chicago learn more...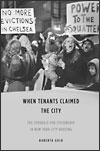 The Struggle for Citizenship in New York City Housing
Author: Roberta Gold
Pub Date: April 2014

The fight for tenant community rights in defiance of the new suburban American Dream learn more...


Author: Patrick T. McBriarty
Pub Date: October 2013

A photographic guidebook to Chicago's amazing moveable bridges learn more...



Author: Thomas Leslie
Pub Date: June 2013

A detailed tour, inside and out, of Chicago's distinctive towers from an earlier age learn more...


Youth Civic Engagement in the Americas
Author: Maria de los Angeles Torres, Irene Rizzini, and Norma Del Río
Pub Date: August 2013

A transnational study of active and engaged urban youth learn more...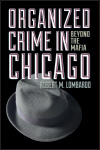 Author: Robert M. Lombardo
Pub Date: January 2013

Explaining Chicago's mix of crime, corruption, and politics learn more...


Black Student Power in the Late 1960s
Author: Stefan M. Bradley
Pub Date: Cloth: 2009; Paper: August 2012

A vigorous study of the black activism and civil disobedience that rocked the Ivy League in the 1960s learn more...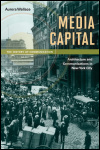 Architecture and Communications in New York City
Author: Aurora Wallace
Pub Date: November 2012

The buildings and spaces of New York City's mass media landscape learn more...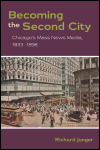 Chicago's Mass News Media, 1833-1898
Author: Richard Junger
Pub Date: January 2010

A colorful history of Chicago journalism in the nineteenth century learn more...


Author: Edited by Mérida M. Rúa
Pub Date: March 2010

Highlighting the influential work of a pioneering Latina ethnographer learn more...


Page:
1
2
3
4