1
2
3
4
5
6
7
8
9
10
Next
Women & Gender Studies
White Leisure and the Making of the American "Oriental"
Author: Amy Sueyoshi
Pub Date: March 2018

The creation and evolution of a racial stereotype learn more...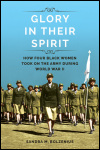 How Four Black Women Took On the Army during World War II
Author: Sandra M. Bolzenius
Pub Date: May 2018

The home-front battle that shook the military learn more...


The Intersection of Race and Feminist Politics in All-Black Male Schools
Author: Keisha Lindsay
Pub Date: July 2018

Antifeminist and antiracist currents within an education reform movement learn more...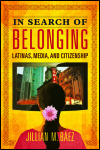 Latinas, Media, and Citizenship
Author: Jillian M. Báez
Pub Date: March 2018

What Latinas seek, and see, of themselves in the media learn more...


Female-to-Male Cross-Dressing on the American Variety Stage
Author: Gillian M. Rodger
Pub Date: January 2018

Manning up to take the stage by storm learn more...


Filipina Migrants and Transnational Families in the Digital Age
Author: Valerie Francisco-Menchavez
Pub Date: April 2018

Together but apart in a globalized world learn more...



The Rise of Women in the Digital Arts
Author: Edited by Donna J. Cox, Ellen Sandor, and Janine Fron
Pub Date: June 2018

Blazing artistic trails through the digital age learn more...


Power, Exclusion, and Home
Author: M. Cristina Alcalde
Pub Date: July 2018

Peruvian migrants and their baggage learn more...


What Happened to Women in the Silent Film Industries?
Author: Jane M. Gaines
Pub Date: March 2018

Film history's most baffling fade to black learn more...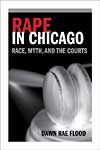 Race, Myth, and the Courts
Author: Dawn Rae Flood
Pub Date: Cloth: 2012; Paper: February 2018

Evolving strategies against rape in Chicago courts learn more...


1
2
3
4
5
6
7
8
9
10
Next