Previous
6
7
8
9
10
11
12
13
14
15
Next
Women & Gender Studies
Indian Immigrants and Online Cultures in the United States
Author: Madhavi Mallapragada
Pub Date: August 2014

How the online communities of Indian Americans blur the line between the ideas of home and abroad learn more...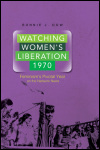 Feminism's Pivotal Year on the Network News
Author: Bonnie J. Dow
Pub Date: November 2014

The story of how broadcast news portrayed feminism's mainstream emergence in a single landmark year learn more...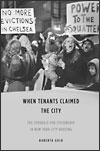 The Struggle for Citizenship in New York City Housing
Author: Roberta Gold
Pub Date: April 2014

The fight for tenant community rights in defiance of the new suburban American Dream learn more...


Women Writers of the Black Left, 1945-1995
Author: Cheryl Higashida
Pub Date: Cloth: 2012; Paper: August 2013

Radicalism and Black feminism in postwar women's writing learn more...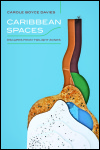 Escapes from Twilight Zones
Author: Carole Boyce Davies
Pub Date: November 2013

Internationalizing Caribbean culture learn more...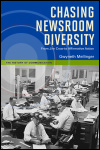 From Jim Crow to Affirmative Action
Author: Gwyneth Mellinger
Pub Date: April 2013

Missed opportunity in the newspaper industry's diversity efforts learn more...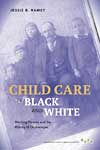 Working Parents and the History of Orphanages
Author: Jessie B. Ramey
Pub Date: Cloth: 2012; Paper: July 2013

Reconceptualizing the orphanage as day care learn more...


Women's Activism and the Politics of Welfare, 1940-1971
Author: Natalie M. Fousekis
Pub Date: Cloth: 2011; Paper: February 2013

A revealing study of early child care political action and advocates in California learn more...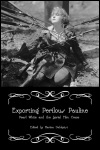 Pearl White and the Serial Film Craze
Author: Edited by Marina Dahlquist
Pub Date: July 2013

Daring queens of the screen in early cinema history learn more...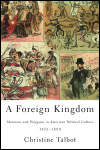 Mormons and Polygamy in American Political Culture, 1852-1890
Author: Christine Talbot
Pub Date: December 2013

The vexing nineteenth-century debate over Mormonism, polygamy, and what it means to be American learn more...


Previous
6
7
8
9
10
11
12
13
14
15
Next