Previous
9
10
11
12
13
14
15
16
17
18
Next
Women & Gender Studies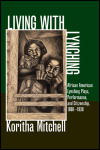 African American Lynching Plays, Performance, and Citizenship, 1890-1930
Author: Koritha Mitchell
Pub Date: Cloth: 2011; Paper: August 2012

The first full-length critical study of lynching plays in American culture learn more...


Author: Sharon Mirchandani
Pub Date: November 2012

Beyond Blackberry Vines and Winter Fruit--the life and works of an important woman composer learn more...


Making History in Election 2008
Author: Edited by Liette Gidlow
Pub Date: January 2012

Taking the long view on a groundbreaking election learn more...


Author: Simone de Beauvoir
Pub Date: July 2012

New translations illustrate Beauvoir's political engagement and cultural critique learn more...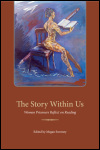 Women Prisoners Reflect on Reading
Author: Edited by Megan Sweeney
Pub Date: October 2012

Exploring the reading experiences of incarcerated women learn more...


Author: Nina Baym
Pub Date: Cloth: 2011; Paper: September 2012

Uncovering a century of women's writing about the diverse West learn more...


The Politics of Women's Bodies in France
Author: Sandra Reineke
Pub Date: May 2011

How women's writings brought together female readers to fight for reproductive rights learn more...


Narratives of a Movement from Latino Chicago
Author: Leonard G. Ramírez with Yenelli Flores, María Gamboa, Isaura González, Victoria Pérez, Magda Ramírez-Castañeda, and Cristina Vital
Pub Date: October 2011

Dynamic stories from the Chicago Chicano movement learn more...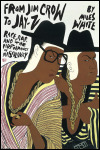 Race, Rap, and the Performance of Masculinity
Author: Miles White
Pub Date: November 2011

Negotiating identity in hip-hop culture learn more...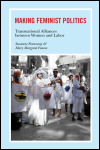 Transnational Alliances between Women and Labor
Author: Suzanne Franzway and Mary Margaret Fonow
Pub Date: March 2011

Applying feminist thinking to labor studies in a global context learn more...


Previous
9
10
11
12
13
14
15
16
17
18
Next