1
2
3
4
5
6
7
8
9
10
Next
Women & Gender Studies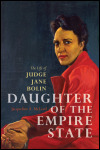 The Life of Judge Jane Bolin
Author: Jacqueline A. McLeod
Pub Date: Cloth: 2011; Paper: August 2016

The trailblazing work of the first African American woman judge learn more...


Feminism, Imperialism, and Transnational Solidarity
Author: Edited by Elora Halim Chowdhury and Liz Philipose
Pub Date: October 2016

Women enacting friendship across multiple borders learn more...


Body, Nature, and Spirit in Chicana Feminism
Author: Christina Holmes
Pub Date: November 2016

Chicana feminists and their coalitions with human, nature, and spirit others learn more...


Spiritualism, Republicanism, and Radicalism in the Civil War Era
Author: Mark A. Lause
Pub Date: July 2016

Enlisting the dead to change the world of the living learn more...


Race and Violence in U.S. Law and Politics
Author: Sara L. McKinnon
Pub Date: September 2016

The winding, still-unfinished road to justice for women seeking asylum learn more...


Working-Class Masculinities in the American Heartland
Author: Stephen Meyer
Pub Date: April 2016

Grinding out new ideas of masculinity in the twentieth century learn more...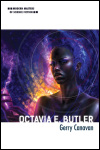 Author: Gerry Canavan
Pub Date: December 2016

An outsider's journey to literary acclaim learn more...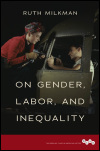 Author: Ruth Milkman
Pub Date: May 2016

Classic writings on women and work from the trailblazing author learn more...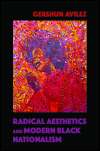 Author: GerShun Avilez
Pub Date: April 2016

The ways the Black Arts era influences African American literature, visual art, and cultural history learn more...


Faith and the Fight for Labor, Gender, and Racial Equality
Author: Marcia Walker-McWilliams
Pub Date: October 2016

An extraordinary woman's struggle for the idea of equality as a universal, God-given right learn more...


1
2
3
4
5
6
7
8
9
10
Next