Previous
5
6
7
8
9
10
11
12
13
14
Next
Women & Gender Studies
Gender and Race in the Army Nurse Corps
Author: Charissa J. Threat
Pub Date: April 2015

Fighting for the right to a career in military nursing learn more...


Author: Ethelene Whitmire
Pub Date: Cloth: 2014; Paper: August 2015

The life of a groundbreaking librarian and Harlem Renaissance figure learn more...



Performance and Silent Film
Author: Victoria Duckett
Pub Date: September 2015

How an icon of the stage leapt to the early silver screen learn more...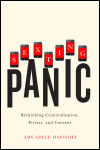 Rethinking Criminalization, Privacy, and Consent
Author: Amy Adele Hasinoff
Pub Date: April 2015

Finding reasonable solutions to the fear and frenzy surrounding digital social interactions learn more...


Author: Mary Astell

A facsimile edition of an overlooked feminist touchstone, with a new introduction learn more...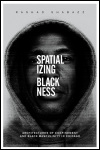 Architectures of Confinement and Black Masculinity in Chicago
Author: Rashad Shabazz
Pub Date: September 2015

The ubiquity of carceral forms within society and the consequences for black communities and black men learn more...


Youth Homelessness in South Africa
Author: Emily Margaretten
Pub Date: October 2015

Yearning for domesticity on the margins of South African society learn more...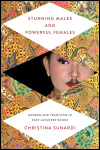 Gender and Tradition in East Javanese Dance
Author: Christina Sunardi
Pub Date: March 2015

Blurring and redefining sex and gender boundaries through performance learn more...


Feminist Print Culture and Activist Aesthetics
Author: Edited by Jaime Harker and Cecilia Konchar Farr
Pub Date: November 2015

Second-wave feminism and the written word's power to incite social change learn more...


Illicit Sexuality, Nationalism, and Politics in Colonial Nigeria, 1900-1958
Author: Saheed Aderinto
Pub Date: January 2015

Examining the intersection of sex work and the imperial project in British Nigeria learn more...


Previous
5
6
7
8
9
10
11
12
13
14
Next